"It's important that elected officials are transparent and accountable in their communications with the public" – Safe Surrey Coalition
RICHMOND Mayor Malcolm Brodie on Tuesday contradicted Surrey Mayor Brenda Locke's claim that the Metro Vancouver Mayors' Committee had unanimously supported retaining Surrey RCMP at its April 5 meeting.
Brodie told Global BC: "I am not mistaken in knowing what the resolution was. The resolution was to write to Victoria…write a letter to Victoria asking that they give Surrey an answer to the policing question."
Earlier n the day, a desperate Locke, after having been exposed by the media for misleading or allegedly deliberately lying to the media, insisted that she was right.
She told a Surrey newspaper: "It's my interpretation of what happened at the meeting – if somebody doesn't agree with it, they don't agree with it. But I'm not going to respond to people that weren't in the room."
Although Delta Mayor George Harvie kept avoiding the media, Brodie was forthright about what had transpired at the mayors' committee meeting, though he tried his best to defend Locke, kindly suggesting that she might have got confused.
Later on Wednesday, CBC reported that there was no discussion on the motion and that they contacted 10 additional mayors besides the Mayor of New Westminster in Metro Vancouver, asking if they supported Locke's interpretation of their vote, "none did."
THE Safe Surrey Coalition on Wednesday said that Brodie's statement and Public Safety Minister Mike Farnworth's statement that Locke's claim was "incorrect" have "caused concern among the public and Metro Vancouver mayors, who believe that Locke should take accountability for her false statement."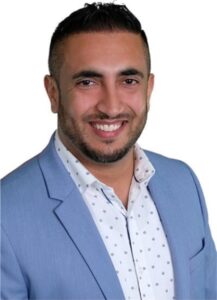 Surrey Councillor Mandeep Nagra said: "Mayor Brenda Locke needs to apologize to Surrey residents and MVRD mayors for issuing a false statement and for spreading fake news. It's important that our elected officials are honest and transparent in their communications with the public."
He added: "Mayor Locke needs to take accountability and remove her false statement from the City of Surrey website, otherwise she is just making a mockery of the office she holds."
The Safe Surrey Coalition added: "The accusations against Mayor Locke have caused confusion and mistrust among the public and Metro Vancouver mayors. It's important that elected officials are transparent and accountable in their communications with the public."
READ ALSO:
Public Safety Minister has no choice but to continue with Surrey municipal police transition