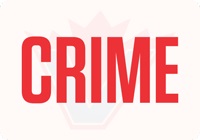 RICHMOND RCMP are looking for witnesses, and possible surveillance video, after a home invasion in the 22000-block of Westminster Highway.
At approximately 9:30 p.m. on Tuesday, March 23, a male and female couple were home watching television when their doorbell rang.  When the couple answered the door, four men barged in, armed with a crowbar and a possible firearm.  Once inside, the suspects restrained the victims before ransacking their home and leaving with several items.
Cpl. Ian Henderson said on Friday: "This was a very frightening incident for the two victims who were simply enjoying a quiet night at home when it happened.  However, based on the initial investigation, this incident does not appear to have been a random one.  It seems the suspects may have had specific targets in mind, but chose the wrong home at the time."
Police are looking for four suspects, all of whom were wearing dark clothing with hoodies at the time. The investigation is still ongoing.
Police are asking nearby residents to check their home security video systems to see if they may have captured the suspects in the area at around 9:30 p.m. on Tuesday.
If you happened to have witness this incident, captured it on security video, or if you have information that may help police identify and locate the suspects, contact the Richmond RCMP at 604-278-1212, quoting file number 21-7675.
Should you wish to remain anonymous, call Crime Stoppers at 1-800-222-TIPS (8477) or visit them online at www.solvecrime.ca