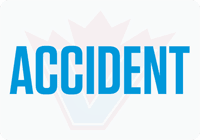 RICHMOND RCMP are seeking witnesses in connection to a pedestrian-vehicle collision on October 13.
The collision is believed to have occurred between approximately 8 and 10:30 p.m. near River Road and No 5 Road.
The victim suffered significant injuries to his head and back in the incident. A vehicle, believed to be the suspect vehicle, has since been located, and police are now seeking witnesses who may have seen the incident that evening.
Richmond Watch General Investigative Services (GIS) has since taken conduct of this file and anyone who may have information on this matter is asked to call Richmond RCMP Watch GIS at 604-278-1212 and quote file number 20-28025. Should you wish to remain anonymous, call CrimeStoppers at 1-800-222-TIPS (8477).