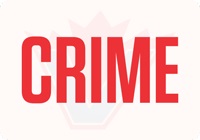 RICHMOND RCMP are investigating a distraction theft scheme that involves a coordinated effort by thieves to target a victim entering and departing a financial institution after making a cash withdrawal.
While the victim is driving away, they are flagged down by a suspect who advises them that their vehicle is damaged in some way and/or making an unusual noise. After exiting their vehicle to survey the apparent damage or to locate the source of the noise, an accomplice removes the victim's purse from the vehicle while they are distracted.
Richmond RCMP are warning the community of this particular distraction technique, which is not novel but appears to be a variation of prior schemes.
"Having the knowledge and awareness of this type of scheme is important for the Richmond community. If you believe that you a potential target in this type of distraction scheme and it is occurring in real time, contact the police immediately and/or drive in a safe manner directly to your local police detachment," said Cpl. Dennis Hwang, Communications Officer, Richmond RCMP, on Tuesday.