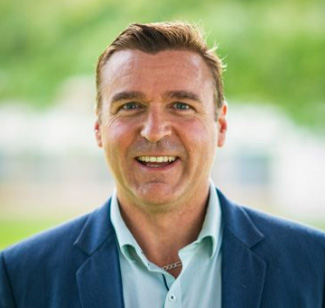 MLA Greg Kyllo, the BC Liberal Critic for BC Hydro, is calling for transparency following concerns raised that Premier John Horgan and the NDP have stacked the deck for Phase 2 of BC Hydro's review.
"John Horgan's terms of reference for this review demonstrate a clear bias and will pave the way to justify almost total government control of the clean energy industry," said Kyllo, MLA for Shuswap, on Wednesday. "Innovative green technology startups and clean energy companies may well be forced to join the BC Hydro monopoly or leave British Columbia if the NDP proceed with this."
According to Kyllo, in February, Horgan and the NDP launched an assault on clean energy producers with their embarrassing Zapped Report commissioned in secret and awarded by a direct contract to NDP friend, Ken Davidson. The contract amount was set at $49,500 to avoid the thorough scrutiny required for all contracts over $50,000. That report was swiftly debunked by the Clean Energy BC's analysis which revealed significant errors in all three of the report's major conclusions. Terms of reference for the Phase 2 review reveal a deliberate attempt to shape conclusions similar to the NDP-commissioned Zapped Report.
"British Columbia has been a leader in green tech and clean energy and the advances we have seen over the past decade have been thanks to entrepreneurs, private businesses, and First Nations investing in the future, certainly not government bureaucrats," added Kyllo. "We cannot allow John Horgan and the NDP to force out the leading innovators in clean energy that have been driving our market forwards in favour of taking government control and unionizing independent clean energy producers throughout our province."
The second phase of the BC Hydro review aims to meet the needs of the NDP's haphazard CleanBC plan which only accounts for 75% of the province's emissions reduction targets for 2030. British Columbia must extend transmission lines to enable more electrification of industrial facilities still using power generated by fossil fuels but those investments have been delayed following John Horgan's failed attempt to deliver on his promise of a hydro rate freeze. Reaching out to electrify those facilities will both reduce their emissions and reduce rate increases by increasing the total number of BC Hydro customers.
"The fact that John Horgan and the NDP are keeping secret the names of their so-called experts on the review panel should be concerning to all British Columbians who value government transparency and accountability," said Kyllo. "We deserve a panel of experts from a broad spectrum of backgrounds in the industry, not a secret cabal hand-picked by Horgan who are accountable to him alone."
Horgan and the NDP have so far refused to release the names of those experts appointed to the review panel. The BC Hydro review is set to be completed in early 2020.