THE Agricultural Land Commission (ALC) will be holding a public hearing on January 23 to consider a proposal to include 123.6 hectares (305 acres) of land in South Surrey in the Agricultural Land Reserve (ALR). This land that has been leased by a local farmer — the Heppell family — for field crop production for the past 50 years, is under threat of being developed into industrial buildings.
In response to this, Surrey Councillors Doug Elford and Mandeep Nagra of the Safe Surrey Coalition are urging all residents to attend the public hearing and to send in written submissions in support of including these lands in the ALR.
"During our previous term on Council, we introduced and passed a motion to include these lands within the ALR, to protect the valuable agricultural land from being developed. We believe that preserving and protecting these lands is essential for the local community and the entire province," said Nagra.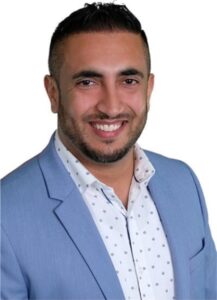 "Pausing development and proceeding only with smart development by including these lands into the ALR was Safe Surrey Coalition's key platform promise to voters. Councillor Nagra and I are committed to delivering on our promise," said Elford.
The Heppell family has been farming these lands for half a century and it produces some of the earliest vegetable crops not just for Western Canada, but for all of Canada. Elford and Nagra urged residents to join them in supporting this important cause.
The hearing is scheduled for Monday, January 23 at 7 p.m. at Kwantlen Polytechnic University's Langley campus auditorium located at 20901 Langley Bypass.
Anyone who may be affected and wishes to be heard by the ALC can do so in person at the public hearing or by providing a written submission in advance of the hearing. Written submissions can be emailed to ALC.Referrals@gov.bc.ca.
The ALC will make its decision "in early 2023" after the public hearing.