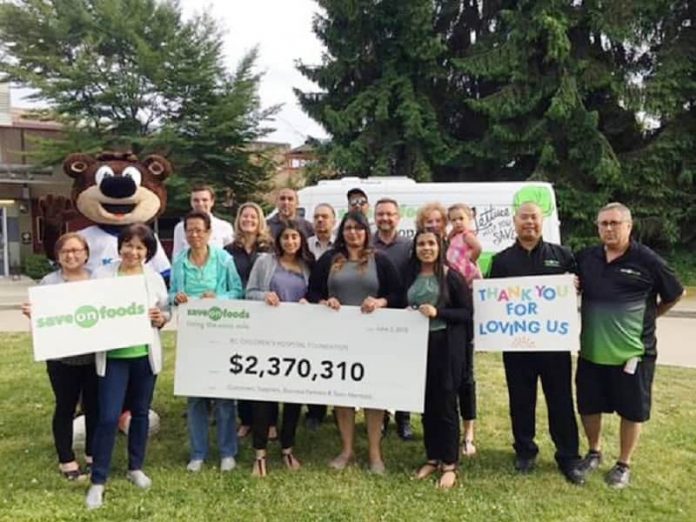 ANOTHER year of successful hot dog sales, golf tournaments, pie throwing competitions and rounding up at the tills has resulted in an incredible $2,370,310 donation to BC Children's Hospital from Save-On-Foods.
Save-On-Foods president Darrell Jones officially presented the cheque to BC Children's Hospital over the weekend at the Miracle Weekend telethon on behalf of all Save-On-Foods' team members, customers, suppliers and business partners.
The Langley-based company has supported BC Children's Hospital for more than 30 years, donating an unprecedented $30 million to the hospital over that time. The company also pledged another $15 million to build the new Family Immunization Clinic and the Save-On-Foods Atrium.
"Thank you to our Save-On-Foods team members, customers, suppliers and business partners for sharing our commitment to improving child heath in BC and across Western Canada," said Save-On-Foods President Darrell Jones. "Through your generosity, we help thousands of children and families get vital care from the experts at BC Children's Hospital every year."