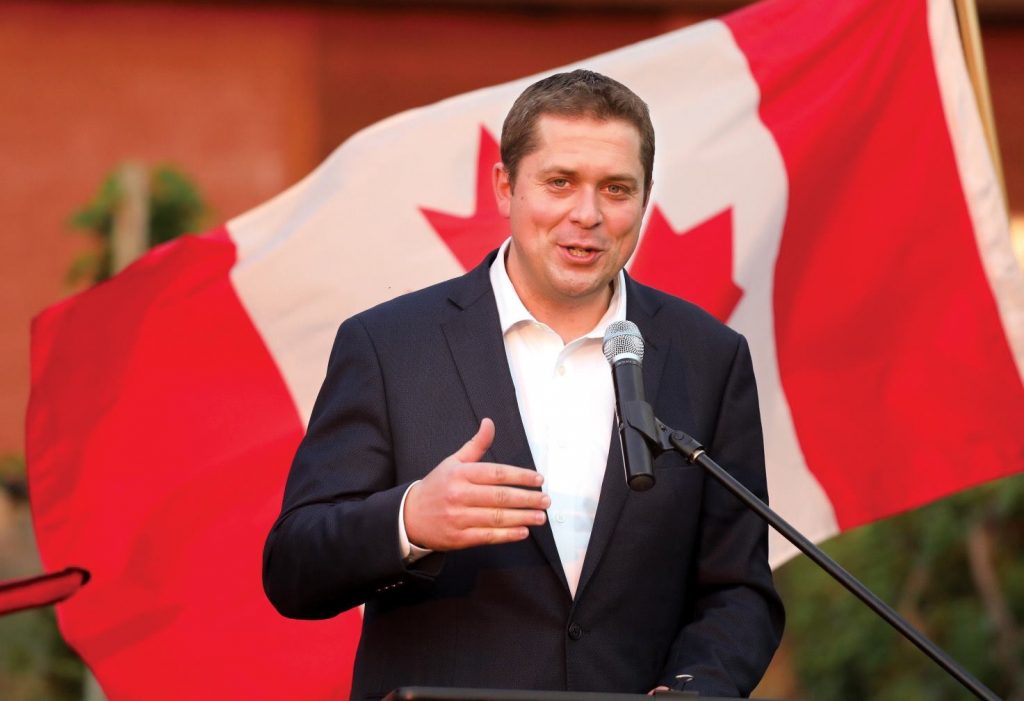 CONSERVATIVE Leader Andrew Scheer really didn't need this piece of news to leak out at this stage, but The Globe and Mail reported on Thursday that he holds dual Canadian-U.S. citizenship.
Now his campaign director of communications, Brock Harrison, says Scheer is renouncing his American citizenship.
Scheer's campaign director of communications, Brock Harrison, told The Globe and Mail that his father, who was born in the U.S. and holds dual citizenship, got U.S. citizenship and passports for his children when they were born in Canada. Scheer's mother was born in Canada.
Harrison told the newspaper that when Scheer became the Leader of the Conservative Party, he decided to renounce his U.S. citizenship before the election.
So does renouncing his American citizenship make him more patriotic now?
Scheer's hypocrisy and that of his party is quite evident. After all, Scheer himself raised concerns about former governor-general Michaelle Jean because she also held French citizenship.
The Globe and Mail also pointed out that during the 2008 election the Conservatives were critical of then-Liberal leader Stéphane Dion because he held dual Canadian-French citizenship. They also attacked NDP Leader Tom Mulcair for holding French citizenship in 2015.
Stephen Harper himself very self-righteously asserted during the 2015 election when he was prime minister: "I'm very clear. I'm a Canadian and only a Canadian."