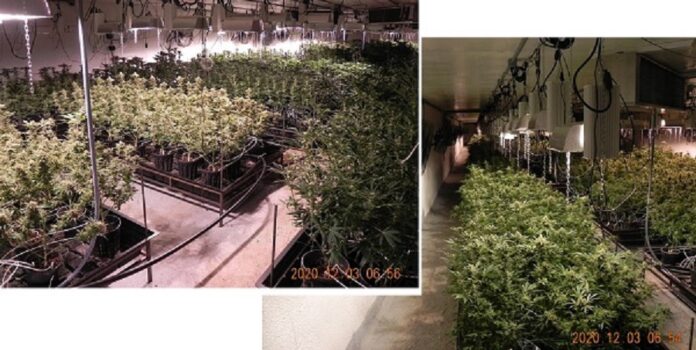 RCMP Federal Serious and Organized Crime investigators have seized a large quantity of cannabis plants and packaged cannabis after searches were conducted on a Langley property.
On December 2, RCMP Federal Serious and Organized Crime Major Projects teams, with the assistance of the Langley RCMP, executed search warrants on a rural property in Langley. The property was subject to a previous, ongoing investigation and possessed five medical licenses to produce cannabis. The search led to the seizure of a significant amount of illicit cannabis, including approximately 3,230 plants beyond the licensed amount, and approximately 136 kgs (300 lbs) of packaged cannabis prepared for distribution.
"Organized crime continues to try and shelter their illicit cannabis production through the exploitation of medical marijuana licenses," said Superintendent Richard Bergevin, Officer in Charge of the RCMP Federal Serious and Organized Crime – Major Projects team in BC, on Tuesday. "We will continue to make every effort to combat the illicit production of drugs, even when veiled under the guise of a medical license."
No arrests or charges have been made at this time and the investigation is ongoing.
READ ALSO: