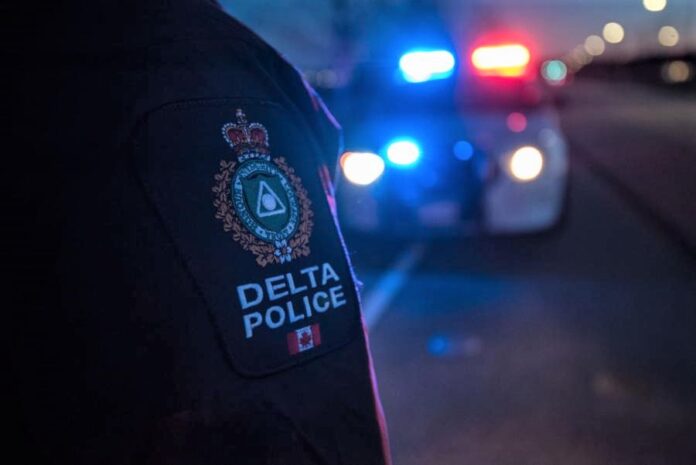 HIGHWAY 17 at 56 Street in Delta was closed for several hours following a serious collision on Sunday.
On August 27, just before 7:30 p.m., a three-vehicle collision occurred at the intersection.  The collision involved one vehicle striking a concrete median, rolling over and striking a second car.  A third vehicle was involved when the concrete barrier, displaced from the first impact, struck the third vehicle.
As a result of the collision, a large emergency response occurred involving Delta Police Department, Delta Fire Department, BC Ambulance including an air ambulance, and highways contractors.  In total, four people were transferred to hospital. Three of those four had been released by Monday from hospital, while one person remained in hospital with serious but non-life-threatening injuries.
The Delta Police Department's collision analysts attended the scene to document evidence and reconstruct what had occurred. The intersection remained closed until approximately 5 a.m. on Monday, August 28.  The intersection is now fully open and the usual traffic flow has resumed.
Investigators are seeking any video of driving behaviour prior to the collision. This includes vehicles driving on Highway 17 as well as on 56 Street. If you have CCTV or dash camera video, you can upload the video directly to the digital evidence management portal here: https://dpd.ca.evidence.com/axon/community-request/public/2023-20569
If you are a witness to this collision or pre-collision driving behaviour, you are requested to contact the DPD non-emergency line (604) 946-4411 and quote TIP file 2023-20569.