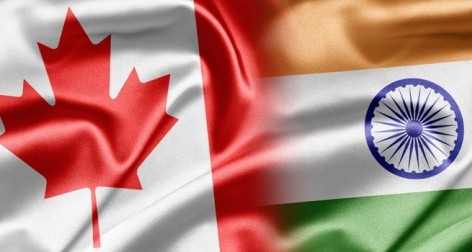 Travelers can start applying for this tourist visa from November 10 at BLS Centers
THE Government of India has decided to issue short-term tourist visas from November 15. A single-entry tourist visa valid for 30 days will be available, which will have to be utilized within a period of 120 days from the date of issue.
All individual foreign nationals intending to visit India for tourism purpose will be allowed to enter India on such tourist visas from November 15, according to an official announcement.
All foreign nationals/tourists who wish to travel to India are required to obtain fresh short-term tourist visa on their passports. The existing long-term e-visas/tourist visas will continue to remain suspended till further notice.
E-visa facility for Canadian citizens remains suspended till further notice.
Foreign nationals shall be permitted to enter India on such tourist visas by sea routes or by flights but not through land immigration check points.
Tourist visa applications can be submitted to BLS Centers from November 10. Slots for obtaining short-term tourist visas can be booked through the BLS website:
https://www.blsindia-canada.com/appointmentbls/appointment.php
Short-term tourist visas will be issued to foreign nationals from November 15 on gratis basis for a limited period, on a first-come first-serve basis. Such a visa will be issued only once to each applicant. However, service charges of BLS, as due, would remain applicable.
Due to the high volume of demand and continued COVID-19 restrictions in Canada, the processing time of visa requests after submission of applications is at least 30 days. Applicants may account for sufficient processing time for visas while planning their travel to India.
For better planning their travel to India, travellers are advised to go through the latest guidelines issued by Government of India for international travel to India. The guidelines can be seen at the following link:
https://www.mohfw.gov.in/pdf/GuidelinesforInternationalArrival20thOctober2021.pdf
This announcement supersedes all earlier advisories with regard to issue of short-term tourist visas.
https://www.blsindia-canada.com/appointmentbls/appointment.php
https://www.mohfw.gov.in/pdf/GuidelinesforInternationalArrival20thOctober2021.pdf