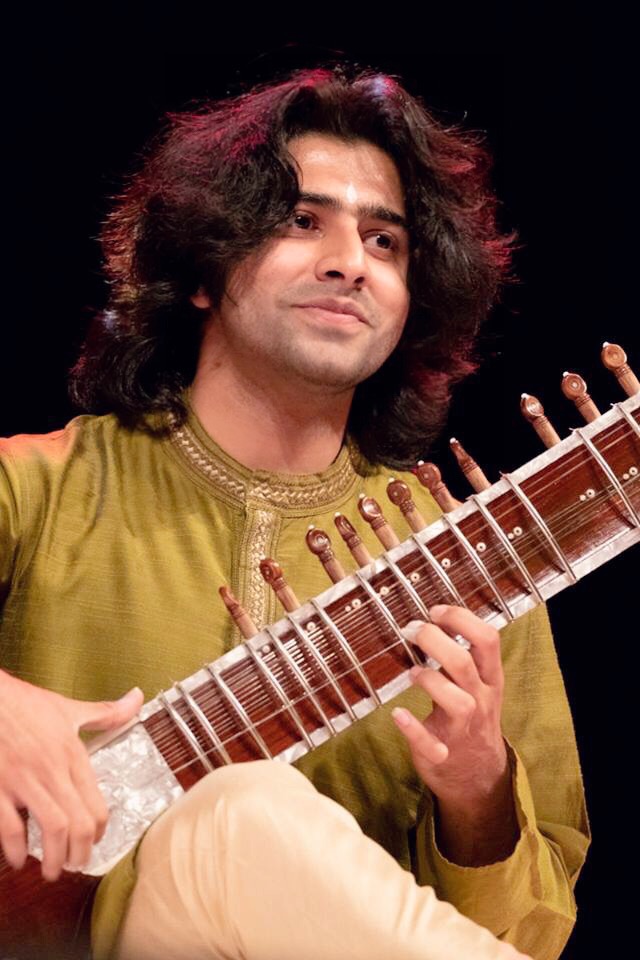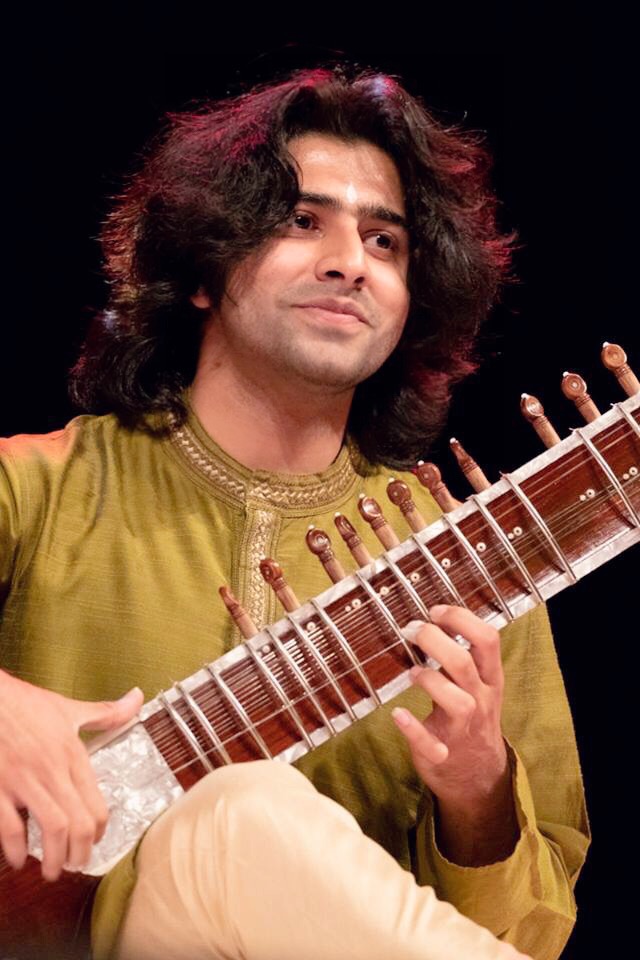 BY RATTAN MALL
CBC recently named Sharanjeet Singh Mand, 26, an internationally recognized exponent of the sitar, as one of "30 hot Canadian classical musicians under 30, 2019 edition."
Sharanjeet, who is also a resident teacher at Place des Arts, an arts centre and music school, in Coquitlam, has had a fascinating journey from his first performance at Mother Teresa Homage Concert in New Delhi at the age of 15 to creating history by becoming the first ever Indian classical musician to perform a solo concert for the Juno Awards in 2018 in Vancouver.
Last month, Sharanjeet started a new adventure: Gurukul Canada, an institution through which he wants to re-establish the traditional relationship between "guru" and "shishya".
"I think in these commercial times it's become very difficult to actually have the same osmosis of knowledge which used to be between guru and shishya originally," he explains.
Aptly, their inaugural event took place in Surrey on Guru Purnima (July 15) – the traditional celebration of "guru" and "shishya."
He called it "a humble initiative." "We have about 20 very dedicated students who are learning the sitar and who are very promising artists themselves," he added.
Besides the sitarists, there are those who play the dilruba. (According to one definition, the dilruba has the combined characteristics of the sitar and sarangi. It has a long neck, frets and metal strings of the sitar, but unlike the sitar, it has a soundbox with parched skin and is played by a bow like the sarangi.)
Sharanjeet added: "There is also a very rare instrument called surbahar. It is a bass sitar. It's not played very often because it is even more difficult than the sitar. There aren't too many people practicing the art of surbahar nowadays. And the music played on the surbahar is also a little bit towards the serious side – more devotional and more spiritual in contrast to sitar which is more adventurous kind of music."
And then there are singers or voice students.
Some community members are helping him in this initiative. Those interested in joining the institution can call him at 604-728-6210 or email him at sharan04mand@gmail.com.
"My vision is ambitious: I want it to become a self-sustained utopian kind of a system where people who are interested in just learning and practicing the classical art of music come and stay in a community kind of a place. I want it to become a residential place. I want to really find a nice place in the mountains and create a bigger institute where everything is self-sustained like students learning and masters coming from all over the world to teach and then there are theatres and performances. I just want to stick to the principles of guru-shishya parampara (tradition / custom)," Sharanjeet elaborated.
AT the Juno Awards, Sharanjeet played a very rare raga Dev Gandhar. "A raga is a melodic system of Indian classical music and you improvise upon those formats," he explained.
Sharanjeet is a disciple of the doyen of Indian classical music, Pandit Harvinder Sharma, and represents Ustad Vilayatkhani Gharana, one of the most advanced disciplinse of sitar playing. His style of performance is laced with fast taans and soulful gayaki ang.
Fast taans are faster expositions of musical ideas. When a sitarist improvises, he has a little bit of format where he plays the traditional composition and then does his own improvisation of that. It includes all taans and alaps. (An alap is the improvised section of a raga, forming a prologue to the formal expression).
A gayakli ang is when you are singing through your instrument, so to speak.
Carrying forward the rich musical heritage of Imdad Khani gharana, Sharanjeet has developed a very unique and sensitive style of gayaki ang.
He has been invited as a guest lecturer at Douglas College, University of British Columbia, and Simon Fraser University. He has also conducted several workshop for teachers as part of British Columbia Professional Development.
Incidentally, he also performed during Indian Prime Minister Narendra Modi's visit to Canada in August 2015 when Stephen Harper was the Prime Minister.
Also, he has been credited to be the first ever sitarist to play the famous opera music of 'Ave Maria' (Hail Mary!) on the sitar.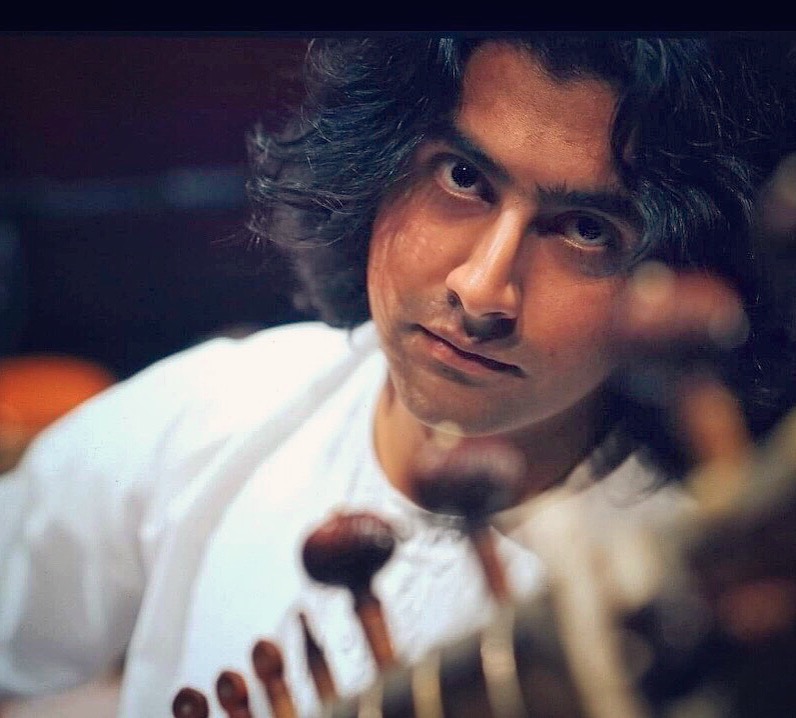 AND that brings us to Sharanjeet's love of Western classical music as well.
He told The VOICE: "I have always been fascinated with Western classical music. In fact, I was listening to symphonies and operas when I was just eight or nine years old. I taught myself Western classical music … I play the piano and I compose Western classical music as well."
He added: "I was teaching at Tansen Sangeet Mahavidhlaya which had about 40 branches all over India. I was teaching the sitar there, but I was so much into Western classical music that I started a western classical music program in Chandigarh. I think the program is still running there."
It was in Chandigarh in 2014 that he was invited to come to Canada by the University of the Fraser Valley (UFV) during a visit of some Canadian officials and delegates when he performed for them.
He said: "After that I wanted to pursue Western classical music further and I wanted to be where there was just a musical atmosphere which would inspire me to go deeper into music. So, I continued my education in Western classical music. I did a degree from Douglas College and since then I have been teaching, performing, travelling and composing."