BY RATTAN MALL


SIGNIFICANT changes in policies in regard to visas for the Indian diaspora by the Modi government coupled with the streamlining of procedures over the past three years at Vancouver's Indian Consulate General have really benefitted members of the Indo-Canadian community in Western Canada.
The VOICE met with Consul Amar Jit Singh in Vancouver to discuss the changes and clarify certain matters.
But first of all, there is no doubt that Indian Prime Minister Narendra Modi deserves praise for the way his government has handled the serious and vexatious issue of visas for Indians who obtained refugee status in other countries on some claim or the other.
Instead of harassing them endlessly as had been happening in the past decades, the Modi government decided enough was enough and began issuing them visas to visit their motherland.
Amar Jit told me this week: "Until about two months ago, the refugees were not entitled to have visas for India. We were not issuing them, but now in a big, big development the Government of India has decided to grant visas – even long-term visas – to refugees."
He added: "So it has been welcomed by one and all and we have already implemented that. We have disseminated this information through all available media channels. So it's a big relief to all of those who couldn't visit their motherland for several years and decades. So now they can apply and obtain even up to a 10-year visa easily for themselves and their dependents."
ROLE OF CONSULATE GENERAL
EXPLAINING the role of the Consulate General in Vancouver, Amar Jit pointed out that they cater to all of Western Canada that has a substantial number of people of Indian origin.
He said: "There is quite a heavy workload with regard to the consular work. Earlier, everyone had to rush to the Consulate General to get any kind of service. … But that has been done away with. For the last five to six years now the consular work has been outsourced. Earlier it was VFS; now it is BLS. We have four BLS centres in different parts of Western Canada. One is located in downtown Vancouver, another is in Surrey, the third one is in Edmonton and the fourth is in Calgary. So when it is peak time – particularly this winter season is always peak time for the visa seekers – we normally receive somewhere around 400 applications per day just for the visa."
Amar Jit said: "We made it a point that we have to eliminate all kinds of pendency and that there should be no delay in dispensing the services. So at the moment I am very, very glad to say that for the last three years we have been issuing visas the same day. I am not including the transit period because once an application is submitted at one of the BLS centres then it gets despatched to us the next day, particularly when it's submitted in Vancouver or Surrey. For other areas like Edmonton and Calgary, it may be two days' time. So once it is received in the morning by 10 o'clock in our system in the consulate, we issue visas the same day. So that part has been taken care of.
"But of course there are certain cases with regard to the visa itself. For example, if a person who is not holding a Canadian passport … in that case, the process is of three days because we have to seek clearance from the native country of that applicant."
Amar Jit told me that with regard to the reissuing or renewal of Indian passports that have expired, there has been a slowdown because there was a change of staff in that section.
He added: "So now we have been issuing passports in about 20 days' time. We are trying our best again to streamline the work and bringing it down to seven or a maximum of 10 days' period."
He added: "But whenever there is a real emergency for a person to have a passport we issue under the 'tatkaal' [urgent category] also. This is the second service that we provide."
OCI CARD
THEN there is the issue of the OCI [Overseas Citizenship of India] card.
Amar Jit said that is the third service the consulate provides. He pointed out: "The OCI is a lifelong visa and let me dispel one particular notion about the OCI … many people see OCI as a dual citizenship which is not a fact. OCI should be taken as … a lifelong visa and that's all. It's a very, very comfortable service."
He added: "Of course, it takes about two months' time because it gets printed back in India. But having applied once and once you get it, it's lifelong facility for you. So you don't have to get bothered with regard to your visa going back to India."
When I asked Amar Jit about advantages of holding an OCI card, he noted: "One main advantage at the airport itself is that you have a separate queue and are fast tracked. No matter how long your visa is for – even if you have a 10-year visa – you cannot stay beyond 180 days in India. But with an OCI card you can stay in India for as long as you want."
He suggested that people check it all out on the consulate's website at www.cgivancouver.org.
He said: "If you go to our website, you can get all kinds of information with regard to OCI. Also, there is a link provided which you can access and download an application. You can fill up the form online and you can seek other advice also. Because OCI is controlled by the Ministry of Home Affairs, if there is any further inquiry, it can be directed to them and a response will be received from them."
I asked Amar Jit why Prime Minister Modi had recently encouraged Non-Resident Indians (NRIs) to get OCI cards. He replied: "Because it facilitates your lifelong visa you don't have to run around for a visa. Many times I have seen the problem that people have been facing. They can't recollect when they got a visa the last time and they have got the tickets and suddenly they see, just one day before the departure for India, that it's not valid anymore. So they have to run around. So it's just to obviate all these types of problems."
I also asked Amar Jit about the PIO card and he noted: "PIO was Persons of Indian Origin card which used to be valid for 15 years. So there were two provisions earlier – one was the PIO card, which was valid for 15 years, and the second one was the OIC card. About two years ago, the government decided to merge these two cards. So now the last date to have all the PIO cards converted into OCI cards is June 30, 2017. It is a gratis service. So people holding PIO cards have been advised by the Government of India, by the consulate also, by disseminating information through all channels that they must now apply to have their PIO cards converted into OCI cards and it is rendered free of cost by the Government of India."
But what if someone is married to a person who is not of Indian origin? Can their spouse also get an OCI card?
Amar Jit said: "Yes, certainly. It's called spouse-based OCI. So if one of the spouses is of Indian origin, the other spouse of the other nationality is also eligible for the OCI – and receives all the benefits that accrue to OCI card holders."
ATTESTATION
ANOTHER service that the consulate dispenses is attestation. Attestation is provided for both Indian nationals and persons of foreign origin.
Amar Jit noted: "For Canadians also, we have an attestation counter running in the consulate itself. One doesn't have to go to the BLS centre. Either one has to come personally to the consulate between 9:30 and 11:30 a.m. on any working day or one can send an attestation application through postal services."
If a person living here wants to send some sort of affidavit back to India where someone else can apply for any sort of service on his behalf, his sworn affidavit is attested by the consulate. The same applies to persons of Indian origin who are now holding a Canadian passport. They, too, can have some documents attested for the carrying out of a particular work back in India.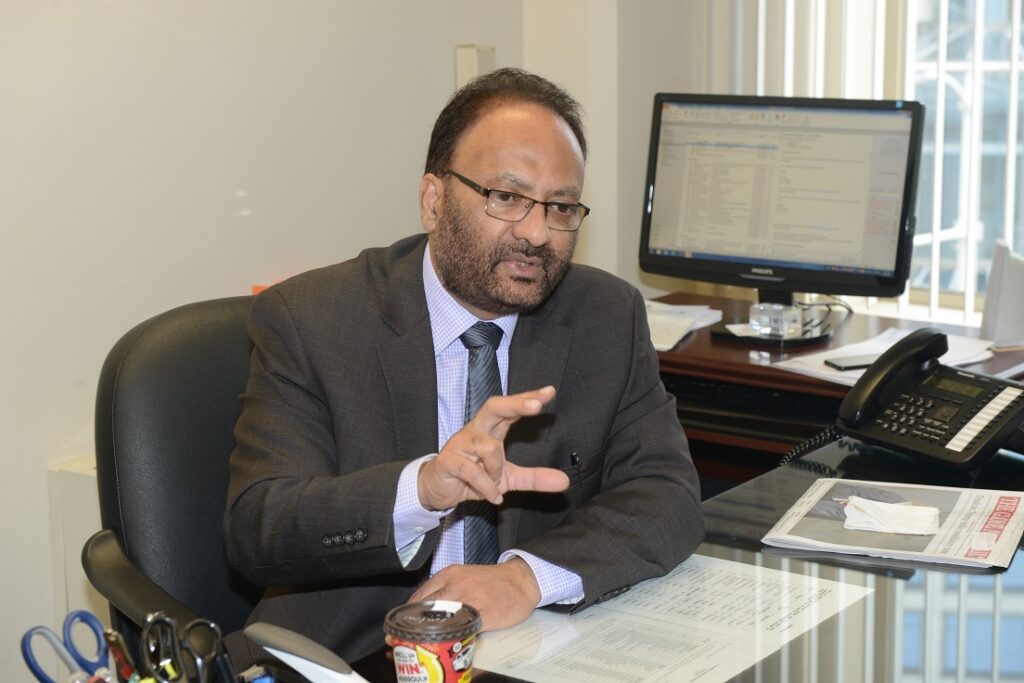 SURRENDERING INDIAN PASSPORT
WHEN an Indian gets Canadian citizenship, does he have to surrender his Indian passport?
Amar Jit pointed out that there shouldn't be any scope for misunderstanding on this because if you have a look at the Indian passport, on one of the pages there is always a stamp put by the consulate or the passport-issuing authority that upon acquiring foreign nationality, you need to surrender your passport immediately. The maximum time limit for surrendering a passport is three months. Within three months, upon acquiring of any other nationality, one should surrender the passport; otherwise, there is a penalty provision and it is sometimes heavy.
He added: "And the reason why we demand the surrender of the Indian passport is because India does not have dual citizenship."
And what if you lose your Indian passport?
Amar Jit said: "If the passport has been lost, because it's an important document, it's your national identity, immediately it should be reported to the police and the report also obtained so that when you report the loss of the passport, you submit that report to the consulate also."
E-VISAS
E-VISAS are getting increasingly popular with those who want to visit India. Just this week, India's Tourism Minister, Mahesh Sharma, announced that one million e-visas were issued in 2016 and were provided to citizens of 161 countries.
When I asked Amar Jit about this, he said the consulate had provided a link on their website about e-visas where they could garner all the information. He said this was "a very convenient service, particularly in countries such as Canada" where people are living in faraway places and cannot easily access the consulate or the BLS. They can apply online and get the visa online itself.
He said: "We have seen the trend in the last over one year. Many people have opted for e-visa. Earlier one could get this once in a year for one month validity. But now the government has decided to extend it to two occasions with two entries per visa – so each visa will be valid for two months and on one visa one can visit India twice."
I also asked Amar Jit what one should do if there is an emergency in the family like a death.
He replied: "One should immediately access the website of the consulate and we have provided one section where the entire information with regard to issue of emergency visa has been given. As you could see for yourself we are running the counter for this. All emergency visa seekers are welcome to visit the consulate in the morning hours between 9 and 11:30. We have been issuing emergency visas within an hour or sometimes even in less time."
But he added: "I request people to avail of this service only in case of a real emergency."
DOING DUE DILIGENCE
AMAR JIT said as of now, the consulate has not been encountering any sort of challenges or problems. The only thing is that many a time people complain about the service provider.
But he advises people that before they go to the service centre, they should always do their homework.
He added: "You should always look at the website of the consulate or the website of the service provider BLS so that you complete the formalities and so that you don't have to stand there for long, so that you understand the requirements of the documents. People sometimes really feel disappointed when they are asked to provide or to give certain kind of information and they are not in possession of that documentation. Whatever document is asked for, they should provide and I assure them that we will try to give the best of services possible."
I alsoasked Amar Jit what advice he had for Indo-Canadians.
He responded: "I tell people that you have been living in this great part of the world and I know you all are very responsible and behave very responsibly. I assure you on behalf of the consulate that we have been working very, very hard – the entire team, all the officers, all the staff. They are very hard working, they are very good at rendering the services, they are very good at dealing with the public. You can see at the counter also we have been trying to give people-friendly services."
He added: "Still if there are really some real issues, we will welcome all constructive suggestions, we will welcome all the complaints. They can write to us. We have got an email. But before doing that they must – if they want any service – before going to the BLS or before coming to the consulate, they must access the website. They should try to collect as much information as possible with regard to the service they are seeking. And I assure them that once they have done their homework and they have completed the documentation work at their hands they will not face any problem."
AMAR JIT Singh, 55, joined India's Ministry of External Affairs in 1991. He has a postgraduate diploma in Mass Communication and Journalism. He is married and has three children.
He was Passport Officer at Jalandhar and then at Amritsar between 2001 and 2008. He was Consul at the Consulate General of India in Dubai from 2008 to 2011. He was Consul General of India at Herat, Afghanistan, from 2011 to 2013.