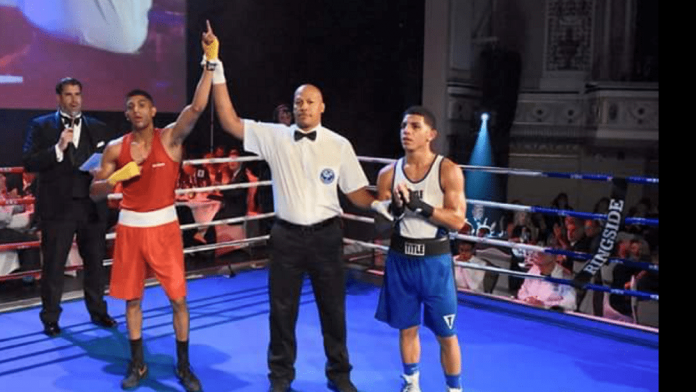 LAST week on Thursday (September 6), Team Canada's elite boxers stepped into the ring against Team Puerto Rico at the Melee Gala in Winnipeg hosted by the United Boxing Club.  Eric Basran representing Team Canada won his fight 3-0 unanimously against Luis Yandel Castro Irizarry of Team Puerto Rico in his 60 kg category.
There were six international Olympic-style bouts between Canada and Puerto Rico in which Team Canada claimed five wins over a total of six.
Basran bagged a bronze medal last April at the 2018 Commonwealth Games in Gold Coast, Australia. Basran was the youngest athlete on the team. He was one of seven boxers nominated by Boxing Canada to represent Canada at the 2018 Commonwealth Games.
He was also named "Boxer of the Year for 2017" by Boxing Canada in March just before he left for Australia.