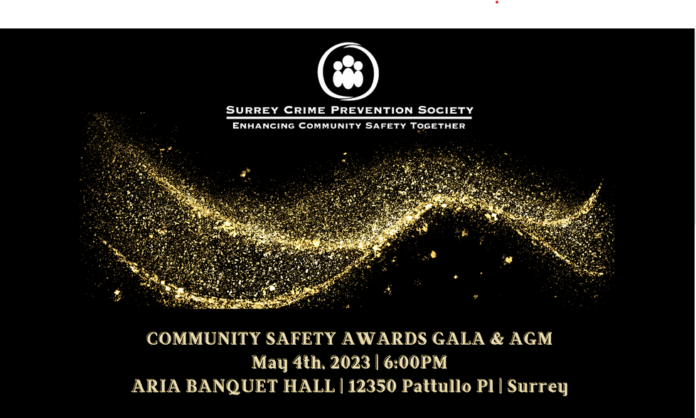 Date: May 4 at 6 p.m.
Location: Aria Banquet & Convention Centre, 12350 Pattullo Place, Surrey 
Dress: Semi-formal     
Join us for an evening of celebration as we recognize the outstanding achievements of our amazing youth volunteers and community partners in the City of Surrey.
Our youth volunteers are leaders in the City of Surrey, who continue to demonstrate a tremendous commitment to community safety the City of Surrey. Over the past 10 years, 4,600 volunteers have generously contributed an amazing 275,000 hours towards the enhancement of community safety in Surrey.
Help us make this evening an memorable one by joining us and showing your support for these amazing volunteers.