SURREY Mayor Brenda Locke must pay the tens of thousands of dollars of taxpayers' money that she has so brazenly squandered on lobbyist Mark Marissen of Burrard Strategy Inc. to try and convince Public Safety Minister and Solicitor General Mike Farnworth to allow the RCMP to remain in Surrey.
Journalist Bob Mackin on Friday revealed online at BIV.com that the contract with Marissen, the BC Liberal insider who is the ex-husband of former BC premier Christy Clark, set the rate at $10,000 per month, from January 5 to March 5. However, Marissen's hourly rate was censored from the copy released by Surrey city hall under the freedom of information request.
Mackin of Glacier Media Group last January had revealed the city's hiring of Marissen, exposing Locke's hypocrisy of claiming to establish a "transparent" system at city hall. He pointed out that Locke had promised to eliminate the $10 FOI fee imposed by then-mayor Doug McCallum and his Safe Surrey Coalition council majority.
In a news release, she had said: "The Surrey Connect team sees the fee as a barrier for the public. By eliminating the fee, residents will see we are serious about transparency and good government."
Yet now she was using the FOI to avoid answering his questions about the contract with Marissen. As we reported at the time: "Locke did not respond to a text message or call to her mobile number and a communications staff member sent an email to say that "Mayor Locke will not be commenting.""
Mackin reported on Friday that "the contract, signed by Donna Jones, Surrey's general manager of investment and intergovernmental relations, said Marissen was expected to "reach out to relevant and influential senior officials at the province to provide briefing information and to advocate for the retention of the RCMP as the police of jurisdiction in Surrey.""
Last January, Mackin had revealed that "Marissen is also a longtime associate of Shannon Salter, Eby's deputy minister, cabinet secretary and head of the public service. In 2005, when Paul Martin was prime minister, Marissen was the campaign director for the Liberal Party of Canada in B.C. and Salter in charge of communications.""
LOCKE has also been exposed by the Surrey Police Union that recently revealed that her party Surrey Connect's Councillor Rob Stutt "has never disclosed that the RCMP employs his son in the Surrey Detachment, nor has he ever declared that his daughter is assigned to the RCMP via secondment from the City of Surrey."
On November 14, 2022, Stutt voted in favour of a motion to end the transition from the RCMP to the Surrey Police Service. If he had recused himself – as he should have ethically done – that motion would not have passed.
What is more, Stutt was appointed the chairman of the Public Safety Committee, "which she claims will offer a new standard for accountability and oversight over the RCMP should it remain as Surrey's Police of Jurisdiction," as the SPU put it.
Locke and her Surrey Connect's hypocrisy has STUNNED Surrey-ites and, indeed, all British Columbians who had been fed a flood of biased propaganda by a section of the mainstream media against then-Surrey mayor Doug McCallum.
Now, everyone is scratching their head and wondering how they could have been fooled so badly!
VOICE Opinion Column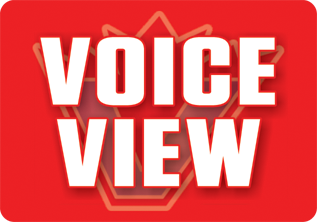 READ ALSO:
Surrey Mayor Brenda Locke and Councillor Rob Stutt MUST come clean!