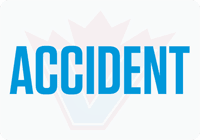 LANGLEY RCMP were called to attend a collision at the intersection of 86 Avenue and 198A Street just before 6 p.m. on Wednesday.
Witnesses to the collision told police that as a white Audi SUV, travelling westbound on 86 Avenue, attempted to make a left turn to head south on 198A Street, an eastbound motorcycle crashed into it.
The operator of the motorcycle, a 38-year-old male from Surrey, was pronounced deceased at the scene. Next of kin were notified.
Langley Traffic's Criminal Collision Investigation Team and ICARS (Integrated Collision Analysis and Reconstruction Service) both attended to further the investigation.
The driver of the Audi, a 36-year-old Surrey male, was not injured. He remained at the scene and was co-operative with investigators, police said.