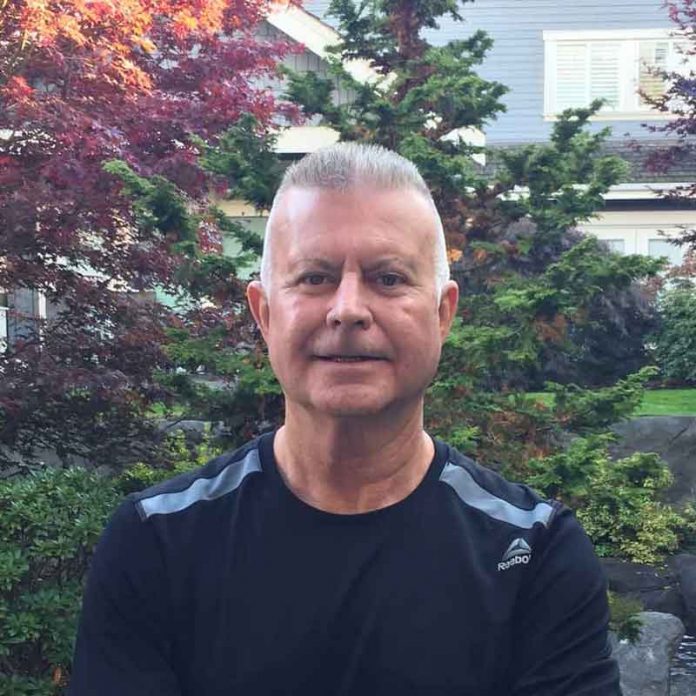 'Those indulging in criminal activities hate the Bar Watch program because it took away their rock star status'
BY RATTAN MALL
THE former Vancouver Police sergeant who wrote the mandate for the City of Vancouver's highly successful Bar Watch anti-gang program to get rid of persons involved in crime and those that deal with them from bars and nightclubs has been asked by Doug McCallum, the mayoral candidate for Safe Surrey Coalition, to introduce the same program as a priority in Surrey if McCallum wins on October 20.
Curtis L. Robinson, who created and implemented the Bar Watch program and served as Vancouver Police's Bar Watch Liaison Officer from March 2007 until his retirement in November 2009, told me this week that he had a long discussion with McCallum about the structure of such a program for Surrey and what it would take to make it work in Surrey.
He noted: "It is labour-intensive to get this going. It's not easy. There are a whole lot of things that have to be in place for a Bar Watch program to work … But at the same time, I have said this for years with respect to police forces other than Vancouver that the structure is there for you to copy. It's simply there for you to do exactly what we did in Vancouver."
Robinson, who is now President and CEO of C. Robinson Consulting, added: "Every municipality or every city is different. You are going to have different challenges in getting this off the ground."
However, no matter in which policing jurisdiction in British Columbia this is introduced – whether it's in Prince George or Penticton or Kelowna or any other place – and you do the same thing that Vancouver's Bar Watch program did, that is, make life miserable for people involved in violent criminal activities, it will succeed.
Robinson said those indulging in criminal activities hate the Bar Watch program because it took away their rock star status. "You were no longer a big wheel – you were just a thug," he added.
He noted that the Bar Watch program was a firm, one hundred percent partnership between the entertainment industry and the Vancouver Police Department.
Robinson said: "This is not a suspension for a period of time – it's a permanent life-time ban. The people that own these places have said you are never coming in. And if you decide you are going to come in and you want to fight, you are going to have a very bad experience and you are going to get charged criminally."
He also noted: "This program supports those who are trying to educate young people, mainly males, about the realities of gang life, particularly as it relates to glamour and the rock star status. You don't look like much of a star when you're barred from every popular bright spot in the city. Actually, you look like a loser."
HOW THE PROGRAM STARTED
Robinson, who was at the time a sergeant in District 1 and the crime patrol officer handling a raft of assignments, was asked to come up with some kind of a solution to what was generally regarded as gang violence in the downtown district and also other places in Vancouver, following a couple of very violent incidents in nightclubs in 2005.
Robinson looked at total gang enforcement, checking the gang members everywhere. He spent about four months researching and interviewing and asking a lot of questions of people that were involved in gang enforcement more so than he was and learned that this modern-day drug dealer is very showy.
He noted: "They consider themselves to be rock stars. They have a lot of money, so they think they are very, very visible. … When they showed up at the night clubs in Vancouver they were treated like a visiting dignitary kind of thing because people were afraid of them. So they'd get in the front door and they'd get valet parking and they'd get free drinks. And what happened was – we learned through our dealings with nightclubs and senior managers – that all they did was manage these people because they were all afraid of them."
So he looked at "what would happen if we basically denied them entry and told them they weren't allowed in there anymore and kicked them out when they came inside and sent a consistent message that Vancouver is off-limits for you for entertainment if you make those decisions in your life."
He added: "It took a lot of research and a lot of legal opinions and a lot of very, very hardcore discussions about what this was going to look like. And it finally came out that we signed an agreement from the police department with every owner of every major nightclub and bar in Vancouver which said 'we don't want them' We [the owners] don't want to have the responsibility of kicking them out and we are delegating the members of the Vancouver Police Department to do that for us."
Robinson said the Bar Watch program has always been a very, very close-knit group of senior operators who care deeply about their investments in the major clubs and bars in Vancouver.
He recounted that when he met with them in early March of 2007, he told them: "Well, our relationship isn't really very good between the police and the nightclubs and the entertainment industry. Are we able to start again?"
He added: "And I was surprised at the response where they said, 'Absolutely! What do you want to do?'"
So long discussions ensued in which the industry representatives told the police what their fears and their concerns were and the police expressed what theirs were.
Robinson said: "We learned from each other that perhaps there was some common ground here where we could work together to make nightclubs and bars that people want to go to in Vancouver safer from this element of criminals that carries with them a violent history and baggage that says there are people actively looking to injure or kill them.  Why should they be around with people that just want to go down and have a good time?"
So the Bar Watch program was launched in November of 2007. There was tremendous backup from different sections of the police force. Robinson pointed out: "So while I wrote the mandate, the hard work fell to ERT [Emergency Response Team], the firearms interdiction team, the Vancouver Police Gang Crime Unit, officers on patrol and call-out teams and they responded extremely well. There was a significant learning curve because this strategy had never been applied before anywhere. Vancouver Police operational officers and the venue representatives did an outstanding job, worked through the challenges and made this public safety program an absolute success."
He added: "But after about six months we began to see a noticeable change in the behaviour of these guys. They were notorious bullies; they just pushed people around. But when you stand up to them, which the police did and loved doing it, we started to see a migration into smaller licenced premises where they would probably be embarrassed to go before, and then into restaurants which is where Eric Lott (now a sergeant in Vancouver Police) took over and started the Restaurant Watch program. And when that happened after a considerable period of time, these guys decided that Vancouver was just not a safe enough place for them and we don't see them anymore."
RESTAURANTS AND GYMS
Robsinson recalls the interesting conversation he had with Lott: "He approached me one night and said you know these guys are going to go to restaurants. Why don't we do something with that, too.
And I said: 'Well Eric, I am too damn busy. I've got two jobs and a Bar Watch, I can't take on anymore. Why don't you do it?'
"And he's a very bright guy who had an interest in gang activity. And so he took this over and initiated and managed the Restaurant Watch program. So then what we had was 'you are not allowed in bars and now, you are not allowed in restaurants!'
"And all the major restaurants belong to the Restaurant Watch in Vancouver. So we had covered off the bars and nightclubs and the restaurants."
I asked Robinson if they had ever considered gyms as they are one place that all these gangsters go to.
He responded that it was a very valid question, but said that the police never ever saw a lot of action in the Vancouver gyms.
But he added: "Where this started to be a problem is outside of Vancouver – in Surrey with Platinum, Steve Nash and a lot of these other gyms where these guys were cropping up on a regular basis."
He pointed out: "So Bar Watch out here [in Surrey], if they are going to start this program and do it correctly, would definitely have to include gyms."
Robinson said: "But it's the same process. It simply says that if you make the decision to be a violent person involved in violent crime, essentially you forfeit your right to go to certain places because of the risk you pose to everyday people."