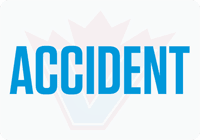 SURREY RCMP are looking for witnesses in a fatal motor vehicle collision that claimed the life of pedestrian in the Newton area.
On December 16, 2021, at 7:21 p.m., Surrey RCMP responded to motor vehicle collision involving a pedestrian in the 8000-block of 144 Street. The pedestrian, a 19-year-old woman, succumbed to her injuries at the scene. The driver of the involved vehicle remained on scene.
Surrey RCMP's Criminal Collision Investigation Team (CCIT) with assistance from the Integrated Collision Analysis and Reconstruction Service (ICARS), is investigating this collision. CCIT is asking anyone with information regarding this collision to contact them.
If you were in the area on December 16, 2021, and have information, dash cam or CCTV footage you are requested to contact Constable Greg Aylett of CCIT at 604-599-0502.