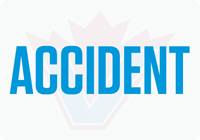 ON Monday, May 1 just after 5 a.m., Delta Police officers responded to a serious two-vehicle collision that occurred at the intersection of Scott Road and 84 Avenue.  The collision resulted in the death of a woman from Surrey.
Delta Police said that collision analysts will be at the scene to collect and process evidence from the collision.  The intersection will remain closed while these investigative steps are taken.
The cause of the collision is not yet known.  The other driver remained on the scene and is cooperating with investigators.
Police request drivers to avoid the area while the closure is in place.
If you are a witness to this collision or have dash camera video in the area at approximately 5 a.m., you are requested to contact the Delta Police Department at (604) 946-4411 and reference file number 2023-9769.  Delta Police dispatchers will have an investigating officer return your call.