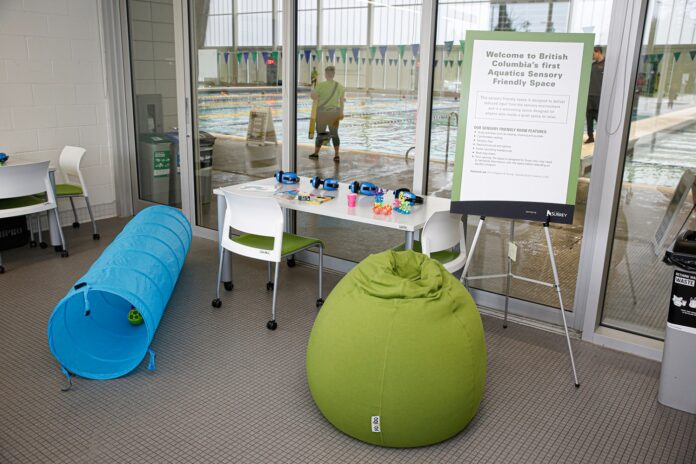 BRITISH Columbia Recreation and Parks Association (BCRPA) honoured the City of Surrey on June 22 with a provincial 2020 Program Excellence Award for its Sensory Friendly Spaces Program. BCRPA's annual Awards of Excellence recognize outstanding programs, facilities, parks and dedicated individuals whose ideas, innovation and services make an impact in the recreation and parks sector.
"Accessible and inclusive parks, recreation and cultural amenities and services are essential elements to a complete, connected and healthy community," said Surrey Mayor Doug McCallum. "The City of Surrey remains fully committed in improving recreation opportunities and enhancing quality of life for all of our residents of Surrey.  We are honoured to receive this award as it represents the City's steadfast commitment to accessibility and inclusion."
The City of Surrey has one of the highest rates of autism in British Columbia. To address this, and guided by the City's principle of inclusion, Surrey partnered with the Canucks Autism Network (CAN) to create and promote several sensory friendly options for individuals with autism spectrum disorder or who have sensory processing needs.
A sensory friendly space is a calm and quiet area designed to create a supportive environment for individuals who have autism spectrum disorder, anxiety or other sensory-processing needs. The sensory friendly space allows individuals to feel safe and calm, allowing them to not only attend special events and programs but also feel supported throughout their experience.
In addition to the development of sensory friendly spaces at signature community events and throughout its parks, recreation and culture facilities, the City of Surrey also rolled out low-cost sensory kits at its recreation centres. The kits, which contain noise-cancelling headphones, sensory toys and fidget toys, are supported by frontline staff. The kits were initially launched by Surrey Fire Service to aid anyone with sensory processing needs during first responder or fire calls.
For more information on accessibility and sensory friendly spaces, visit surrey.ca.