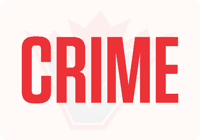 RCMP have made multiple arrests after an alleged home invasion in Coquitlam on Thursday afternoon.
Just after 1:30 p.m. on August 16, Coquitlam RCMP received 911 call to a home in the 4000-block of Liverpool Street, Port Coquitlam, for a report of a home invasion. There were two people inside the home at the time and one of the victims was treated for a minor injury.
Meanwhile, police investigators tracked multiple suspects to a home in the 10300-block of Slatford Place, Maple Ridge, and made several arrests. The home on Slatford Place has been secured for further investigation.
At this time, no formal charges have been laid, so no names are being released. Coquitlam RCMP are working with Maple Ridge RCMP to make sure that the public is safe and the integrity of the investigation is not compromised, police said.
If you saw anything suspicious that might be relevant to this alleged home invasion, call the Coquitlam RCMP non-emergency number at 604-945-1550 and ask for the Major Crime Unit (file 2018-25532).