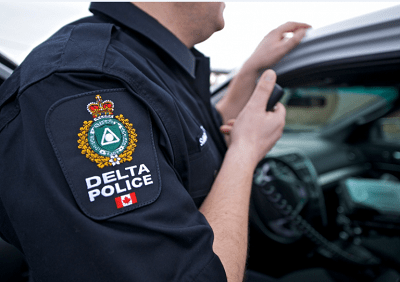 DELTA police are warning the public after two recent instances where individuals claimed to be a government or Crown Corporation employee, and tried to gain access to people's homes.
The first instance occurred between 2 and 4 p.m. on October 20 when a white female, approximately 30-35 years old and 5'7" tall, claimed to be from the City of Delta and requested to do an inspection of a home in the Sunshine Hills area.
The woman did not provide any identification and was not driving a City of Delta vehicle. She walked through the backyard and interior of the home. Nothing was reported by the resident to be stolen.
In the second instance, which occurred around 6:30 p.m. on November 2, a man went to the door of a residence in the Nordel area and claimed to be from BC Hydro. The man did not wear a uniform, but showed a purported BC Hydro identification, though he stood too far away for the resident to properly read it. The man is described as white, in his 20s and approximately 5'6" tall with short blonde hair. The resident further described the man as unprofessional, and called BC Hydro, who confirmed he was not their employee.
"No government or Crown Corporation employee should come to your door and ask for entry without an appointment being made in advance," cautions Cris Leykauf, public affairs coordinator for Delta Police. "We advise all residents when faced with this circumstance to either deny such people entry, or at a minimum double check their credentials."
That should involve:
Asking the person to wait outside your home
Locking your door
Searching out a number yourself and contacting their employer directly, or
Calling the Delta Police to check their ID.
"A legitimate employee will have no issues with you making that request – and our officers would be happy to check their identification for you, if you are not certain of whom to contact," says Leykauf.
If anyone else has experienced a similar incident recently, they are asked to contact Delta Police at 604-946-4411.