PRIME Minister Justin Trudeau on Monday issued the following statement on Labour Day:
"Canada's workers are the backbone of our country. They are some of the most hardworking, resourceful, and resilient in the world. Today, on Labour Day, we recognize the historic contributions of the labour movement, and we celebrate its essential role in protecting our workers and building a stronger, more prosperous, and more competitive Canada.
"Our workers will secure the future of our nation. From our world-leading technology industry, to critical mineral mining and electric vehicle and battery manufacturing, our workers are attracting billions in investment from companies around the world and creating hundreds of thousands of high-quality, well-paying Canadian jobs in the clean economy.
"Every Canadian worker should feel valued, protected, and secure in the modern workplace. To help our workers in the face of the rising cost of living, the Government of Canada raised the federal minimum wage earlier this year, from $15.55 to $16.65 per hour. In the last year, we also implemented 10 days of paid sick leave annually for every worker in federally regulated private-sector workplaces – because no one should have to choose between staying home when they are sick or paying their bills. And we enhanced the Canada Workers Benefit to provide families up to $2,461 for low-income, and often most-essential workers.
"Today, as we remember the vision and perseverance of the labour activists who fought for fair wages, paid holidays, universal health care, and pensions, we recommit to ensuring that our world-leading workers have the world-class working conditions they deserve. On behalf of the Government of Canada, I wish all Canadians a safe and happy Labour Day."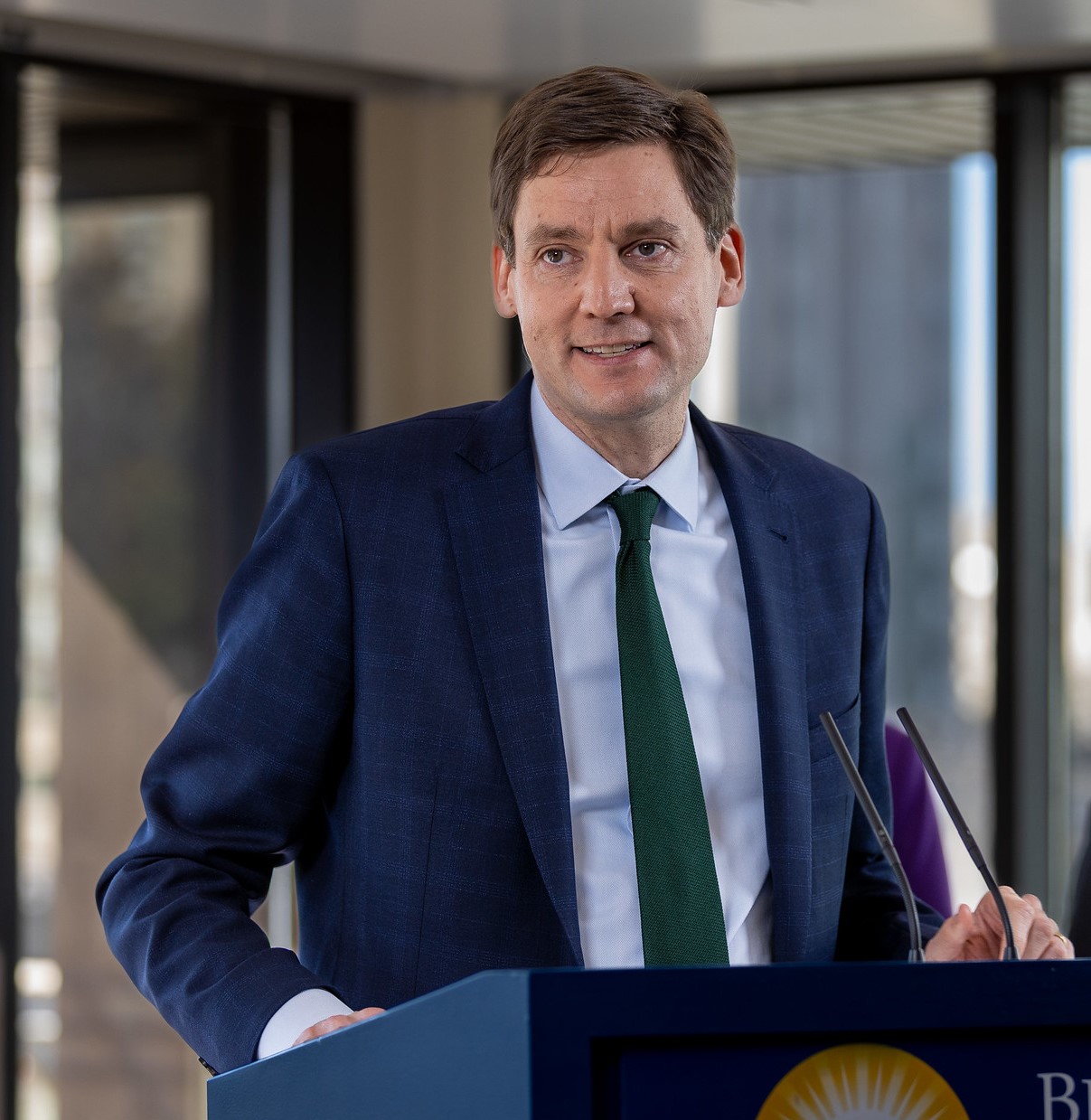 PREMIER David Eby and Labour Minister Harry Bains said in a statement:
"On Labour Day, we celebrate the accomplishments of working people, as well as the labour movement that stands up for them.
"Workers deserve safe workplaces and fair treatment. Our government has made significant improvements to support safe workplaces and provide meaningful protections for workers.
"Over the past year, we have taken actions to improve conditions for working people. New employment standards for young workers came into effect early this year to ensure a safe experience for people taking on their first job. As of January, asbestos abatement contractors must be licensed, and they must ensure the people performing this work are trained and hold a valid certificate. In addition, significant improvements have been made for injured workers.
"On June 1, B.C.'s minimum wage increased to $16.75 an hour, the highest of any province. We're also putting money back in people's pockets through cost-of-living and affordability credits, the B.C. Family Benefit and free prescription contraceptives.
"Having a say in working conditions is important to workers. We recognize the right to belong to a union and engage in collective bargaining, including the right to take job action, is protected under Canada's Charter of Rights and Freedoms. Our government respects the integrity of the collective bargaining process, because the best outcome results when employers and workers, through their union, negotiate collaboratively toward a collective agreement without interference. Our government re-introduced the single-step certification process to allow workers to exercise that right.
"Today, we take this opportunity to thank workers and labour advocates for fighting for an economy that works for everyone. Happy Labour Day!"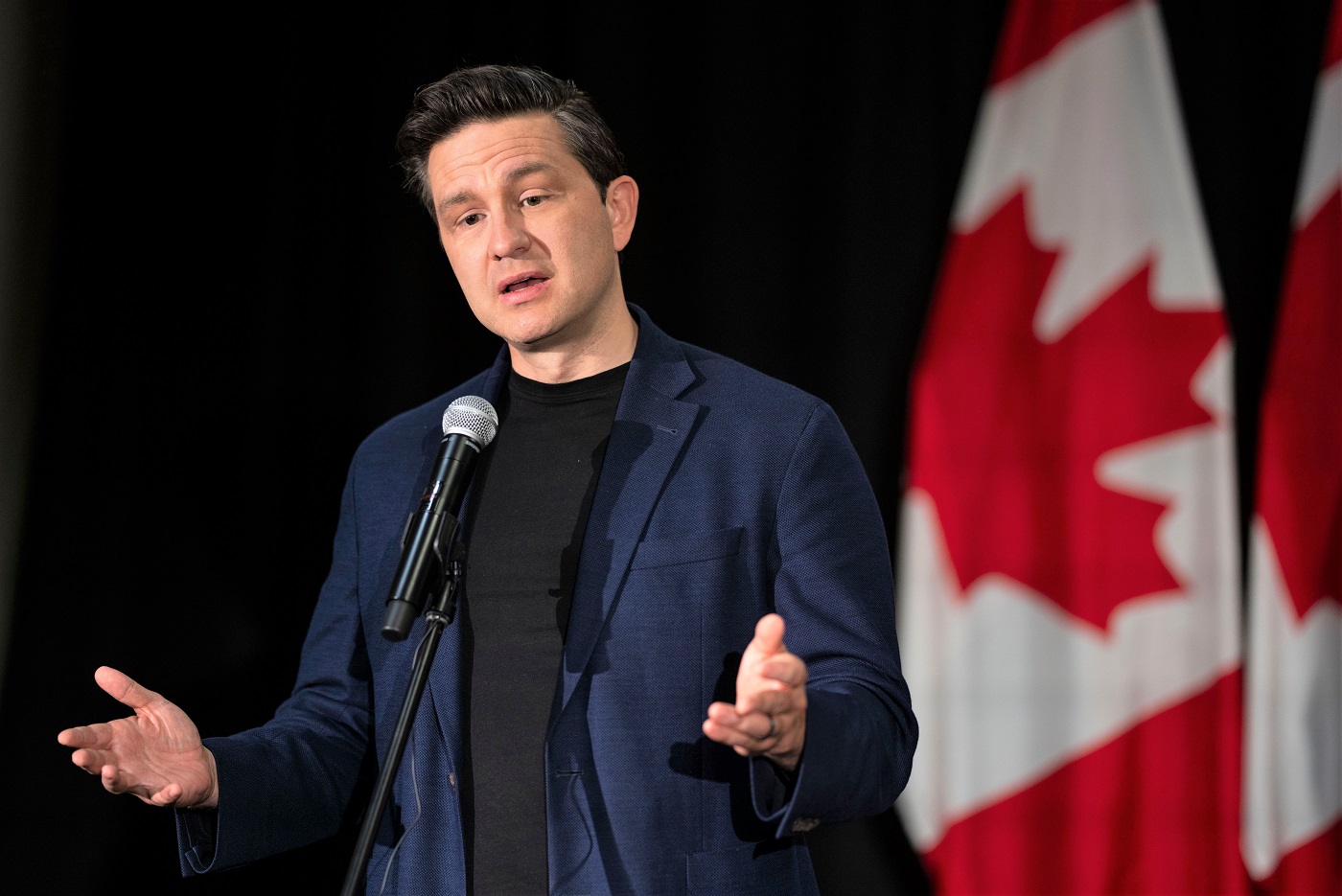 CONSERVATIVE Party Leader Pierre Poilievre, Leader of the Official Opposition, released the following statement:
"For generations, Canadian workers had a deal: if you worked hard and played by the rules, you'd be able to afford a home in a safe neighbourhood with enough money to pay the bills at the end of the day.
"Sadly, after eight years of Justin Trudeau, work doesn't pay like it used to. Trudeau's never-ending tax increases have created a war on work. Hardworking Canadians who go the extra mile are losing up to 80 cents for every extra dollar they make because of punishing taxes and clawbacks.
"Under Trudeau's watch, government gatekeepers have created mountains of red tape that push businesses, factories, and resource jobs out of Canada to hostile dictatorships. Immigrant professionals who risk it all to come here are unable to get their credentials recognized, forcing qualified doctors, nurses, and engineers into minimum-wage jobs.
"Meanwhile, Canadians continue to suffer from Trudeau's inflationary deficits that are driving up the cost of gas, groceries, and everything else. Across the country, families are paying more to bring home less.
"This wasn't part of the deal.
"This Labour Day, I renew my promise to restore the power of Canadians' paycheques and make work pay again. A Poilievre government will cancel Justin Trudeau's job-killing taxes and put workers back in control of their lives. We will end the war on work and remove the gatekeepers that are blocking immigrants, First Nations, and natural resource workers from making a decent living in sectors that are desperate for their help. We will turn dollars for dictators into paycheques for our people.
"As we celebrate the dedication of the workers who wake up every day to use their talents and abilities to drive our country forward, Conservatives recommit to fighting for the common people in our common home.
"Let's bring it home."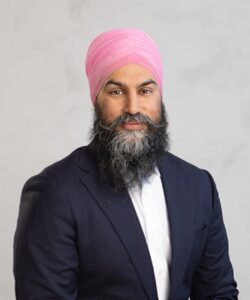 FEDERAL NDP Leader Jagmeet Singh made the following statement:
"Today, on Labour Day, let's celebrate all the achievements workers have fought for in this country. At a time when workers are organizing to demand better wages and fairer working conditions, New Democrats stand in solidarity and will keep fighting for them to get the respect they deserve.
"As inflation for groceries, gas, and housing keeps rising and interest rate hikes strain Canadians' budgets, workers and their families are paying more and getting less. Workers didn't cause inflation, and they shouldn't be the ones who pay the price.
"Ultra-rich CEOs of big grocery chains, big oil companies and big box stores are getting record bonuses while wages aren't keeping up with inflation. It couldn't be clearer that the system is rigged against workers. Liberals and Conservatives may offer empty platitudes to workers, but when push comes to shove, they will always take the side of wealthy CEOs.
"It's time to change that. It is time that we tip the scale towards workers for once.
"New Democrats have always stood shoulder to shoulder with working people. While Justin Trudeau is letting workers down and Pierre Poilievre is attacking them, the NDP is delivering results like 10 paid sick days to federal workers. And we're using our power to ban scabs, to ensure workers are at the table as we move towards a net-zero economy, to deliver free dental care for those who need it, and for free prescription medication for all workers.
"The other parties don't get that it should be easier – not harder – to join a union. I believe a union membership card is the fastest ticket to stability, and prosperity.
"Whether you're a port worker, nurse, writer, or grocery clerk, all workers in Canada deserve a fair deal. This Labour Day — and always — New Democrats have workers' backs. We will keep fighting for higher wages, better working conditions and stronger rights. "