PRIME Minister Justin Trudeau on Sunday issued the following statement on the National Day of Remembrance for Victims of Air Disasters:
"Air disasters have claimed the lives of far too many Canadians. Today, on the third National Day of Remembrance for Victims of Air Disasters, I join people across Canada and Canadians around the world to honour the people we have lost to these tragedies and mourn alongside those they left behind.
"On this solemn occasion, we remember the victims of all air disasters, including Air Ontario Flight 1363, Ethiopian Airlines Flight 302 (Flight ET302), Air India Flight 182, and Ukraine International Airlines Flight 752 (Flight PS752).
"Canada is a world leader in safety and security in civil aviation. The Government of Canada is working to ensure the safety and security of air travel worldwide by collaborating with partners to prevent further tragic losses of life. With our international partners, we are taking concrete action to ensure Iran is held accountable for its egregious and unlawful downing of Flight PS752. Canada is also demonstrating strong leadership on the Safer Skies Initiative, alongside international partners, to ensure the safety of civilian aircraft travelling in or near conflict zones. We continue to advocate for the International Civil Aviation Organization to review its aircraft accident investigation framework, to enhance the transparency and credibility of investigations.
"We continue to support the families and loved ones of the victims of tragic air disasters. In summer 2022, the government launched a pathway to permanent residence for family members of victims of Flight ET302 and Flight PS752 who are outside Canada and who have close ties to surviving family members in Canada. We are working to provide 176 scholarships, averaging $25,000 each, in memory of the victims of Flight PS752. Canada has also established the Commemoration Fund for the Victims of the Ethiopian Airlines Flight 302 Tragedy, which includes scholarships and support for commemorative projects that pay tribute to the victims.
"As we honour the victims of air disasters, we stand with families, friends, and all those who have lost loved ones to these tragedies. We will always remember them."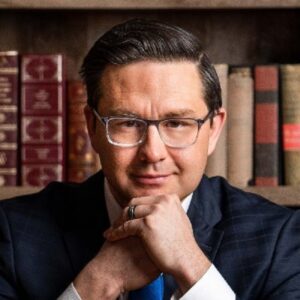 PIERRE Poilievre, Leader of the Conservative Party of Canada and the Official Opposition, released the following statement:
"Three years ago today, the Iranian Islamic Revolutionary Guard Corps shot down Ukraine International Airlines Flight PS752, murdering 55 Canadian citizens and 30 permanent residents.
"We honour the victims whose lives were cut short by this despicable act of evil. Our thoughts remain with the families of the victims, who continue to show immeasurable courage and resolve in pursuing justice for their loved ones.
"Today, on this tragic anniversary, the Conservative Party renews its call for the government to immediately list the IRGC as a terrorist entity in Canada. Alongside the families of the victims, we demand that every tool available domestically and internationally be used to hold the regime to account. Anything less allows for the continuation of the Iranian regime's pattern of gross human rights violations with impunity.
"Even now, these murderers continue to be allowed to raise money, coordinate and plan here in Canada. This has to stop. They must immediately be banned once and for all.
"The victims of Flight 752, their families, and the thousands of protestors in Iran who continue to fight for freedom from the oppressive grip of the Iranian regime deserve better."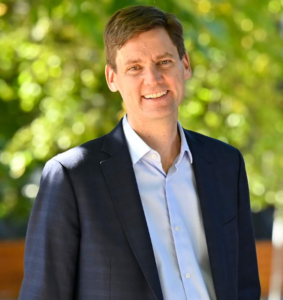 PREMIER David Eby issued the following statement:
"On the third National Day of Remembrance for Victims of Air Disasters, we take time to reflect on the lives lost in these tragedies.
"Today marks three years since a passenger aircraft was shot down by Iranian civil and military officials. All 176 people aboard Ukraine International Airlines Flight 752 were killed, including 55 Canadian citizens, 30 Canadian permanent residents and many others with ties to Canada.
"Several of the victims came from British Columbia. They left behind friends, family and an everlasting legacy of positive contributions to their communities and our province. We join their loved ones in mourning them on this solemn day of pain, sorrow and grief.
"The destruction of Flight 752 marked the largest loss of Canadian lives in an air disaster since 280 Canadians died after a bomb exploded on Air India Flight 182 en route from Toronto to London, England.
"Our outrage at the attack on Flight 752 is undiminished by the passing years. We again condemn this horrific act and stand with the victims' families in demanding justice."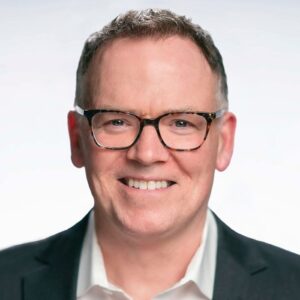 KEVIN Falcon, Leader of the BC Liberals, released the following statement:
"This Sunday will mark three years since the tragic death of 176 innocent people when the Iranian military shot down Flight PS752, bound for Ukraine, just outside of Tehran.
"Our hearts go out to the families and loved ones of those killed who are still demanding answers and accountability for what occurred on that terrible day in 2020.
"Our BC Liberal Caucus joins the federal government and victims' groups in calling for the Iranian regime to provide a complete and thorough explanation of the events and decisions that resulted in the totally unjustified shooting down of a civilian aircraft.
"We are also calling on the Iranian government to end its refusal for an independent investigation and finally grant reparations to all the families impacted by this appalling event.
"85 of the passengers were either Canadian citizens or permanent residents of Canada. Many others had close links to Persian communities here in British Columbia. We have a responsibility to continue fighting on their behalf and demanding answers and accountability from Iran.
"Until that day, we will continue to bring attention to this heinous crime and stand by the families who deserve justice and closure."