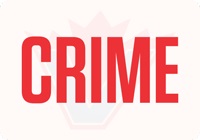 UNIVERSITY RCMP are advising the public and students to be vigilant of their surroundings after a student was assaulted and robbed while out for a run in Pacific Spirit Park.
On January 27, around noon, a UBC student was jogging on the Lily of the Valley Trail in Pacific Spirit Park when she was approached by an unknown man who struck her without warning and then fled with her cell phone.
The suspect is described as:
• White
• Mid-to-late 30's
• 6 feet tall
• Burly build with brown eyes
At the time of the incident he was wearing:
• Dark-coloured toque
• Green jacket
• Black pants and black sport sunglasses.
The victim sustained non-life threatening injuries. She was treated at hospital and released later that day.
"If you are jogging or walking with ear buds, keep the music volume low, if possible, exercise in pairs or in populated areas," Constable Christina Martin says. "Also, let someone know your route and when you're going (or share your GPS) and be aware of noises and of others around you."
If you were in the park on Wednesday afternoon and have any information about this incident, contact the University RCMP at 604-224-1322.