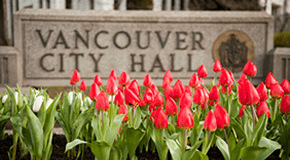 VANCOUVER City Council and its Advisory Board members will soon have a new code of conduct and the benefit of an Integrity Commissioner, making Vancouver the second municipality in British Columbia to voluntarily establish an independent ethics position.
The new code of conduct bylaw will provide greater clarity and less overlap with related processes (e.g., human rights complaints), new tools including informal dispute resolution, and increased transparency through a requirement that investigation reports be made public and that Council vote on any sanctions in a public meeting.
Under the enhanced code, complaint and resolution procedures allow for preliminary vetting of complaints and informal dispute resolution where possible. The new code also addresses areas not covered by the current code, including multiple complaints, withdrawing of complaints, and cooling off periods around elections.
The Integrity Commissioner, as an independent officer on a set term, will be responsible for investigating code of conduct complaints, advising members of Council as requested regarding their ethical obligations and responsibilities and aiding the public in their understanding of the code of conduct bylaw. The Integrity Commissioner will also be required to produce an annual report including recommendations for improvements to the code of conduct, and to submit an annual budget for approval.
In line with best practice in other jurisdictions and recognizing the different roles performed by elected officials and City staff, the new code applies to Council and Advisory Boards only. A revised code for City staff will be brought forward later this year. Until that time staff will continue to be subject to the current code of conduct and other relevant City policies, including policies addressing respectful workplace and human rights and harassment.
Background
In response to a Council resolution in late 2019 that asked City staff to review and update the City's code of conduct, staff undertook an analysis of the current code. Based on this review, staff identified shortcomings in the current code of conduct and recommended that a new code of conduct be drafted for Council and Advisory Committees, separate from the code of conduct that applies to City staff.
In response to legislation enacted in various provinces, many municipalities across Canada have recently enacted or revised their codes of conduct and retained independent ethics advisors. British Columbia does not have any requirements for a municipal code of conduct, or the implementation of an Integrity Commissioner. Vancouver is joining the City of Surrey in voluntarily implementing a comprehensive ethics regime with an independent ethics officer.