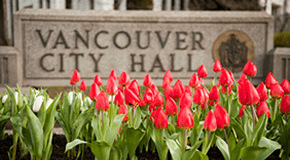 Punjabi will be available later this year
DRIVERS in Vancouver who pay for their parking with PayByPhone can now use the app in both simplified and traditional Chinese. With over 15% of Vancouver residents identifying Chinese as their mother tongue, the addition of the languages helps make the service more accessible across the city.
Along with Chinese, PayByPhone now also includes support for Spanish, with Punjabi set to be available later this year.
To gain access to the newly supported languages within PayByPhone, drivers can simply download the latest version of the app and set their iOS or Android device to traditional or simplified Chinese.
"By adding new languages to the app, we have significantly increased PayByPhone's usability across multicultural cities like Vancouver," said Barrie Arnold, Chief Commercial Officer, PayByPhone North America, on Thursday. "Drivers in Vancouver are also some of the most frequent users of mobile parking payments globally, so we are excited to meet the city's needs."
As a locally headquartered company, PayByPhone has served the Metro Vancouver Area since 2001, and helps drivers easily pay for their parking at tens of thousands of on-street and off-street locations. The service also includes a variety of convenient features, such as text message reminders that are sent prior to a parking session expiring, and the option to extend parking times from anywhere. With the recently launched Park Until feature, drivers even have the ability to park overnight by paying for their next day's parking in advance.
Begin parking immediately by downloading the app or by visiting paybyphone.com. To access all of PayByPhone's features, register for a free account.