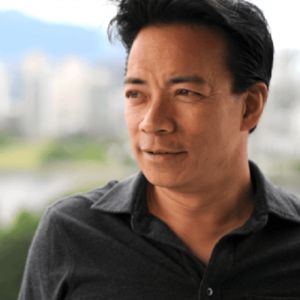 NPA mayoral candidate Ken Sim and members of the NPA Team have released "Our Commitment to Older Adults," a plan to ensure Vancouver's growing seniors population is safe, supported, and socially connected.
The NPA Plan calls for measures to ensure that everyone has the right to age in their own community, addressing safety and accessibility shortcomings in our facilities and built environment, and ensuring appropriate space and funding for seniors centres.
"Our seniors do better when they are able to age in their own communities, and our communities are stronger when seniors are able to stay," said Sim.
The NPA Seniors Plan also calls for protecting seniors from demovictions and other forms of forced displacement – which has become the top issue in Burnaby.
"There are a lot of vulnerable seniors on fixed incomes who would be put at substantial risk if facing a demoviction or other forced displacement. Our displaced tenant policy provides a measure of protection against this," said Sim. "It was on Kennedy Stewart's watch as Burnaby MP that demovictions became a huge problem."
Other highlights of the NPA Seniors Plan include:
* Ensuring appropriate housing options exist for seniors in their communities
* Fast-tracking projects with not-for-profit partners and BC Housing that support vulnerable residents
* Reviewing the design and implementation of sidewalks and streetlights
* Supporting new and upgraded seniors centres, including ensuring appropriate funds and space are available
* Spaces for seniors' activities when constructing new attainable rental accommodation on City-owned land
Full bios of the NPA candidate team are available at https://npavancouver.ca/candidates.
The full seniors plan, entitled Our Commitment to Older Adults, is available at https://npavancouver.ca/seniors-plan
NPA incumbent city council candidate Melissa De Genova and NPA council candidate Rebecca Bligh unveiled the NPA's child care plan: A Family Friendly Vancouver. The plan addresses the difficulties facing families who need affordable, licensed and safe child care in the City of Vancouver.
"Our NPA team is committed to cutting red tape, waiving fees, and expediting permits to increase child care spaces," said De Genova, who is a new mom herself.
Bligh, reflecting on her own experience as a mother noted: "Finding affordable, licensed and safe child care is difficult for families in Vancouver. Purpose-built child care space provides a valuable and urgently needed amenity to local communities. We need to start treating them that way."
The NPA plan includes several immediate steps to remove the barriers to building child care facilities:
– Waive the costly fees. This begins with eliminating the $42,600 fee charged by the City to approve an "air space parcel".
– Provide incentives. Allow those interested in building child care space to be eligible for the incentives currently offered to rental-only projects (Rental 100).
– Fastlane child care in the Fastlane. This means expediting Permits and Fast-tracking projects, especially for non-profit child care centres. This lowers costs and makes spaces available more quickly.
"Affordable and accessible child care has a great impact on Vancouver families. Many parents can't return to work because they can't find safe, affordable or licensed child care spaces for their children," said De Genova.
The NPA plan also calls for adequate child care centres in all 22 Vancouver neighbourhoods and commits to encouraging the placement of child care near transit and encouraging intergenerational connections.
Find the full plan here: https://npavancouver.ca/wp-content/uploads/2018/10/platform_childcare.pdf.