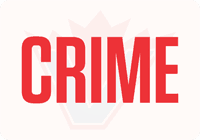 75-year-old man bitten by police dog pursuing suspect
VANCOUVER Police arrested three men on Tuesday for a series of break-ins.
At around 5:30 p.m. on October 30, VPD officers located three men in a parking lot at Granville Street and Southwest Marine Drive who were allegedly involved in a break-in to a home less than an hour before on West 37th Avenue near Granville Street. The same group was also alleged to have committed similar crimes earlier in the day.
Vancouver Police officers were able to arrest two of the suspects without incident. The third man allegedly ran from police, attempted to car-jack a taxi full of people, and then ran to a gas station, where he attempted to force a man out of his car. He was then arrested by a canine unit. The suspect was taken to hospital for treatment.
A second canine unit was also pursuing the fleeing suspect when the dog mistakenly bit a 75-year-old Vancouver man on his leg. The man was treated at hospital and released.
The following charges have been approved by Crown Counsel against the three men who are in custody:
* Graham Scott Beattie, 40, of Surrey: two counts of breaking into a dwelling house and one charge of attempted theft of an auto over $5,000
* Harold Jason Gillis, 42, of Richmond: two counts of breaking into a dwelling house
* Joseph Leon Kidd, 34, of Vancouver: one count of breaking into a dwelling house.
The investigation is ongoing.