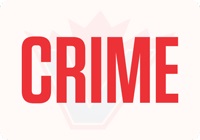 VANCOUVER Police arrested more than 200 offenders and recovered $75,000 in stolen property during a month-long anti-shoplifting campaign in the downtown core.
"Business owners and their staff continue to struggle with prolific, and often violent thieves, who seem to think they can steal with impunity," said Sgt. Steve Addison on Monday. "Since November 4, a dedicated group of VPD officers has worked directly with retail staff in the downtown core to identify and apprehend shoplifters. The results are alarming."
The numbers:
* 323 incidents investigated
* 195 arrests
* 330 criminal charges
* $75,052 merchandise recovered
* 23 incidents in which a weapon was used
* 35 weapons seized
Incidents of note:
– A 48-year-old man walked into a cosmetics retailer near Howe Street and Georgia Street on December 4 and tried to steal a bottle of perfume valued at $184. When a 22-year-old staff member followed the man out of the store, the suspect turned and charged at the employee with a metal chain. The suspect fled, but was later arrested and has now been charged with theft and assault with a weapon.
– A man with 39 prior criminal convictions tried to steal two $30 pillows from a department store on Granville Street and was arrested by VPD officers on November 19. Officers found the man in possession of a knife, metal knuckles, and padded gloves. The 28-year-old suspect later failed to attend court and is now wanted B.C.-wide.
– A man who was already on probation for theft was caught stealing a $2,500 laptop from a computer store on West Georgia Street on November 7. VPD officers took him to jail, but he was later released from custody and told to come back to court on another day. The man, who has 69 prior criminal convictions, was re-arrested 11 days later after he tried to steal $60 in hair tongs from a downtown department store.
"It's troubling for our officers to see the same offenders – many of whom are living with complex social needs like drug addiction, poverty, and mental illness – repeatedly getting arrested for such low-level crimes," said Addison. "Sadly, 60 per cent of the people arrested during the month-long campaign said they did not have a permanent place to sleep, and many told us they were planning to sell the stolen goods either online or in the Downtown Eastside to make a few bucks."
The Vancouver Police Department continues to work closely with store owners and staff throughout the city to address concerns about rising retail thefts. Anyone who observes a crime in progress is encouraged to call 9-1-1 so officers can be immediately dispatched. Non-urgent matters can be reported to 604-717-3321.