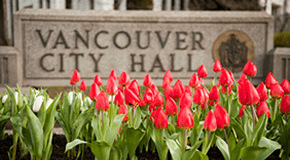 VANCOUVER City Council has approved an operating budget for 2022 totalling $1.747 billion, which reflects a property tax increase of 6.35 per cent.
Following a presentation from staff and hearing from speakers on December 1, Council on Tuesday approved a budget for 2022 with amendments, including additional funding for public safety—both Vancouver Police Department (VPD) and Vancouver Fire and Rescue Services (VFRS)—and other initiatives including additional park rangers, street cleaning, and a budget for the new auditor general position previously approved by Council.
An additional amendment added $9 million to support new climate-related investments to advance the City's Climate Emergency Action Plan.
The approved VPD budget for 2022 is $367 million including recently approved compensation increases for the term of January 1, 2020, to December 31, 2022. This amount is consistent with the budget approved and recommended by the Vancouver Police Board to Council.
The City said its staff continue to work hard to maintain delivery of public services given the continued financial constraints and pressures caused by the pandemic. In the draft budget, staff had identified $45 million in cost reductions for 2022 including deferring projects, continuing to hold staff vacancies, and realizing new cost efficiencies.
Council also approved a capital expenditure budget of $683.4 million for 2022. The four-year capital plan plays a critical role in supporting large-scale projects and infrastructure. Despite reduced spending in this area, the approved capital budget still allows staff to focus on delivering amenities for a growing city and maintaining and renewing assets and infrastructure, to mitigate higher costs in the future.
Early in 2022, the updated final budget documents will be made available at vancouver.ca/2022-budget. In the meantime, the draft budget materials can be viewed online.