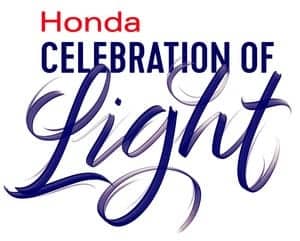 THE Honda Celebration of Light returns tonight (Wednesday, August 1) with Team Sweden taking to the skies above Metro Vancouver. For the second time this week, close to 500,000 Vancouverites and visitors will gather at the beaches of English Bay and Vanier Park to celebrate the second day of the festival.
Unique Pyrotechnic will start their fireworks extravaganza at promptly 10 p.m., and the performance is just the finale of all the entertainment the festival has to offer during the day.
Head to the beach early and stop by the Honda Celebration of Light's festival site, the Park Stage at Second Beach. This site is the perfect place for families and friends to relax and soak up the atmosphere featuring music and arts programming, food trucks, a site wide licence, and sponsor activations. Performances include Jully Black, Missy D & Friends, Schwey, The Hairfarmers and many more.
There are a variety of ways to enjoy the fireworks with limited tickets available at venues like The Keg Lounge, the Concord Lounge at the Inukshuk and the family-friendly YVR Observation Deck. Those wanting to grab a blanket and head to the beach, there is plenty of free viewing spots available.
The Red Bull Air Show, performing for the very first time in Canada, will be joined by the renowned Canadian Forces Snowbirds tonight as they dazzle the crowd in the skies above English Bay starting at 6:45 p.m. Music lovers can then enjoy Z-Fest presented by Z 95.3FM which is set to take the stage on the Bathhouse Roof at English Bay. Z-Fest is happy to present Canadian Radio Music Award Winner Francesco Yates starting at 8:30 p.m.
As an added bonus, all three participating countries have been required to incorporate the same theme into their fireworks display and musical accompaniment. As voted by the public, this year's theme is Love.
Rain or shine, the fireworks will begin at 10 p.m. from the barges located in English Bay. Music simulcast can be heard on LG 104.3 FM and through the festival's mobile app, which event organizers encourage attendees to download from the iTunes and Android App Stores.
Given the large volume of festival guests and limited parking in the area, Honda Celebration of Light is encouraging attendees to walk, cycle or transit to get to the event. Extensive road closures are in effect from 6 p.m. in Kits Point and 7 p.m. in the West End.
For a full schedule, event details and tickets visit www.hondacelebrationoflight.com.