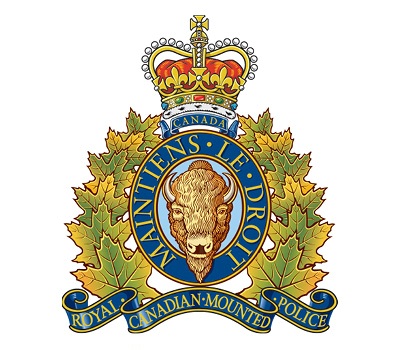 EVERYBODY in the South Asian community wants to know if the racist couple who shamelessly assaulted South Asian grandmothers and their grandkids with garbage that included dog doo-doo and needles at a Surrey Park on the pretext that they were not speaking English were RCMP supporters.
CTV reporter Bhinder Sajan reported on Sunday that a video that captured that altercation has been circulating on social media after the granddaughter of one of the victims discovered that video from someone who didn't want to reveal their identity. She posted it to her Instagram page.
Sahiba Sangha told CTV that she noticed that her grandmother's clothing appeared to be a bit dirty  when she returned home from Aspen Park last Wednesday. Her grandmother told her that 'this couple came out and they started swearing at us and then they brought litter out from the garbage and threw it on us and the kids.'
An angry Sahiba wrote on her Instagram post: "Elderly bibis of the south Asian community bring their grandchildren to this park every single day, my grandma has been taking my siblings and cousins there too for the past so many years. All of a sudden today a Caucasian couple picked garbage out of trash bin and started throwing it on brown kids playing there and then dirty bags from trash which had dog poop in it was thrown on these elderly women, who are OUR GRANDMOTHERS. Their fault? They don't speak English and sit in the middle of the park. The couple raged on these grandmothers continuously until the neighbours called the police. Thankfully it was all recorded. When the police officer came, he ignored the statements of all the brown kids present there who COULD COMMUNICATE in English and believed the couple's story of how all the trash present there was thrown by the bibis. When a mere 12 year old boy asked the officer "why didn't he punish the couple?" The officer replied "maybe they were having a bad day!". The officer then made the bibi's and kids pick up the trash thrown by the couple. IS THIS FAIR? #Racism needs to end. This country #canada if it's not ours, it's not yours either."
https://www.instagram.com/sahibasays_/
If Surrey RCMP does not take action against the offenders, it will be quite clear that those attackers are RCMP supporters who were taking out their venom on those poor defenseless grandmothers because the RCMP is being replaced by the Surrey Police Service.
The offenders must be charged with assault and hate crime. The South Asian community will be watching this case very carefully, so RCMP Assistant Commissioner Dwayne McDonald, Commanding Officer of the RCMP in British Columbia, should make sure appropriate action is taken. Otherwise, the South Asians will have right to take suitable action to protect their rights – and their elderly members and kids.
Can you imagine the reaction if a BROWN couple had thrown garbage with dog doo-doo and needles at a group of WHITE grandmothers in a park?
Premier John Horgan and all Surrey MLAs must condemn this racist assault and demand that Surrey RCMP do their job properly. What do RCMP supporters Surrey Councillors Brenda Locke and Jack Hundial have to say about this?
READ ALSO:
http://7zi.e17.mywebsitetransfer.com/surrey-rcmp-say-theyre-still-investigating-the-racialized-slurs-used-against-elderly-south-asian-women-in-park/