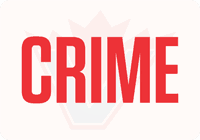 THE Abbotsford Police are seeking witnesses, CCTV and dash-cam footage to help identify four suspects wanted in connection with a home invasion in the city's central neighbourhood.
Police were called to a home invasion in the area of Maclure Road and Horn Street on Saturday at 4:30 p.m.
A 54-year-old man and 54-year-old female were home at the time when they were confronted by four men wearing hoodies.
The suspects forced their way into the home, produced a firearm and demanded money and drugs. The male resident was able to leave through the back door, while the female hid in another room.
The suspects ransacked the house and were seen fleeing the house with a duffle bag containing unknown items, including the keys to a black BMW parked in the driveway. When the male resident attempted to confront the suspects as they were leaving in his car, a single shot was discharged from inside the vehicle, breaking the driver's side window.
Neither resident was injured during this incident.
The suspects fled in the stolen black BMW and a white sedan was seen following behind. The stolen BMW was located abandoned a short distance away.
Police believe this was a targeted incident.
The AbbyPD Major Crime Unit detectives continue to investigate this incident and ask that anyone with information about this incident to call the Abbotsford Police Department at 604-859-5225, text them at 222973 (abbypd), or call CrimeStoppers at 1-800-222-8477.