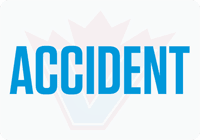 17-year-old Jaipartap Sidhu of Brampton was killed
PEEL Regional Police investigators from the Major Collision Bureau have arrested and charged a youth in relation to a fatal collision in Brampton.
On Monday, November 4, at 11:14 p.m., a 17-year-old male youth was operating a vehicle southbound on Mcvean Drive just north of DaVinci Avenue in Brampton. The victim, a 17-year-old male youth from Brampton, Jaipartap Sidhu, was seated in the passenger seat of the vehicle when it struck two trees before coming to rest in a ditch.
The victim was pronounced dead at the scene. The driver was transported to a trauma centre with non-life-threatening injuries.  
Investigative analysis of evidence has led to the driver being charged with criminal negligence causing death and operation while impaired causing death on Friday, January 3. He appeared at the Ontario Court of Justice.
A general provision of the Youth Criminal Justice Act (Y.C.J.A.) prohibits the release of the name of a Young Person and, therefore, the identity of the Young Persons charged in this investigation is protected.
Anyone with information related to this collision is asked to contact the Major Collision Bureau (905) 453–2121, ext. 3710. Anonymous information may also be submitted by calling Peel Crime Stoppers at 1-800-222-TIPS(8477) or by visiting peelcrimestoppers.ca.