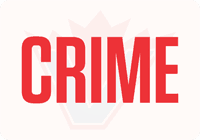 VANCOUVER Police arrested 47 men in 2018 following a two-month operation that targeted people willing to purchase sexual services from youth.
"The safety of our youth is a priority for the VPD," said Laurence Rankin, Deputy Chief Constable, on Wednesday. "Last year, our detectives led an operation designed to prevent the exploitation of youth. It resulted in the arrest of a significant number of men, from all walks of life."
The operation was led by the VPD's Counter Exploitation Unit with assistance from the RCMP's Counter Exploitation team. VPD detectives posted decoy advertisements on web escort listings and social media platforms for sexual services. After prospective sex trade consumers made contact via text message, they were advised that the subject of the online advertisement was a girl between 15 and 17 years of age.
The operation was divided into two projects: Project Serrated and Project Steadfast. The online work of the detectives culminated in nine separate 'arrest days' when the 'Johns' showed up to a hotel, as arranged, for the sexual encounter.
Forty-seven men were arrested. Seven have been charged under Section 286.1(2) of the Criminal Code of Canada for 'obtaining for consideration the sexual services of a person under the age of 18 years.' VPD investigators are working with Crown Counsel on the remaining arrests and charges.
The accused include a school teacher, a school trustee, a firefighter, a tourist and a member of an outlaw motorcycle gang.
Concerning the teaching staff and firefighter accused, Rankin said their employers have been notified.
"I want to make it clear that these projects were not about sexual activity between two consenting adults. The suspects were actively seeking sex with teenagers," noted Rankin. "Police will continue to focus their attention on those willing to prey on and exploit young boys and girls."
Anyone with information about young people being exploited in sex work is asked to contact the VPD's Counter Exploitation Unit at 604-717-3426, or Crime Stoppers at 1-800-222-8477.