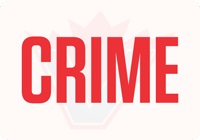 FOLLOWING a Global BC report on Wednesday, Surrey RCMP announced on Thursday that their Property Crime Target Team has been investigating multiple break-and-enters to businesses in the South Surrey area.
There have been eight reports of break-and-enters / attempted break-and-enters to South Surrey businesses in the month of August, including:
August 1 at 4:50 a.m. in the 15300-block of Croydon Drive;
August 6 at 3:31 a.m. in the 16000-block of 24 Avenue;
August 9 at 3:20 a.m. in the 16000-block of 24 Avenue;
August 11 at 4:20 a.m. in the 15300-block of 24 Avenue;
August 12 at 3:23 a.m. in the 12800-block of 16 Avenue;
August 13 at 11:20 p.m. in the 1900-block of 152 Street;
August 20 at 3:53 a.m. in the 15700-block of Croydon Drive; and
August 31 at 3:44 a.m. in the 12200-block of Beecher Street.
All of the incidents involved a vehicle driven into a business to gain access. Investigators believe that the incidents are likely related due to the similar nature of the offences and geographical locations; however, further evidence is required to conclusively link the occurrences.
During the incident on August 31, a white GMC pickup truck used to back into a business was left at the scene. The vehicle was seized by police for forensic examination. Investigators have confirmed the vehicle was stolen in Langley on August 30.
"We recognize the impact incidents such as these have on businesses within our community," said Surrey RCMP Property Crime Target Team, Sgt. Jordan Davies. "Our team is actively working to identify the suspects so they can be held accountable."
Surrey RCMP said they offer services such as Crime Prevention Through Environmental Design (CPTED) security assessments, information can be found on our website under business security.
Anyone with information about these incidents or video from the surrounding areas is asked to contact the Surrey RCMP at 604-599-0502, or Crime Stoppers, if they wish to remain anonymous, at 1-800-222-8477 or www.solvecrime.ca.