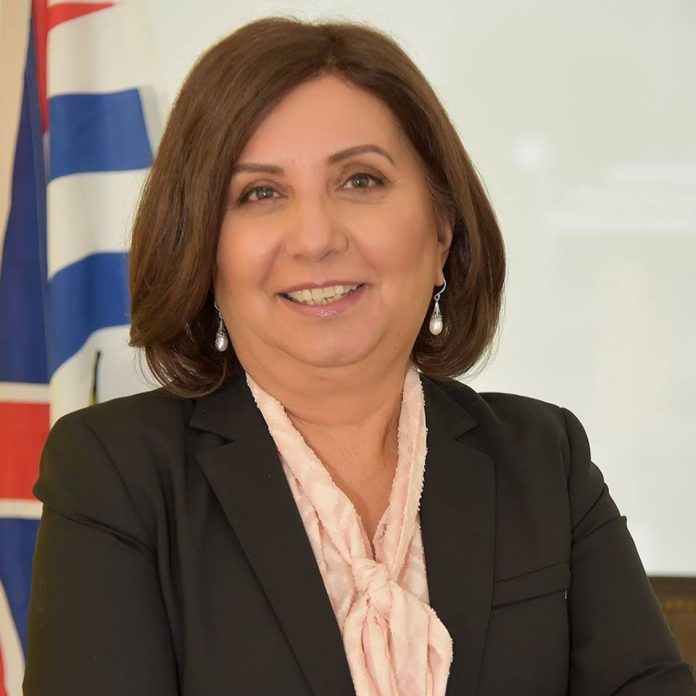 BY JINNY SIMS
MLA for Surrey-Panorama
IT began when Parm [name changed for privacy] started to have trouble sleeping. The 17-year-old Surrey student had experienced anxiety before, but when her grandfather passed away right before an important final exam period, racing thoughts, sleepless nights, and a sense of dread began to make it hard for Parm to do simple things, like leave the house, or even her room.
Parm knew she needed help coping with anxiety, stress, and grief, but Parm and her family were unsure where, or who, to turn to. Many low-cost services, like access to a grief counsellor or therapist, came with months-long waiting lists, and were difficult to find, let alone access. For months, Parm suffered alone. Once a straight-A student, she began to miss and fail classes, losing touch with friends and classmates along the way. Eventually, Parm would be diagnosed with generalized anxiety disorder, and would begin a road to recovery with the help of a trained counsellor and various community supports.
But like many young people who face mental health challenges, Parm was struggling. Struggling to navigate a system that was neglected for decades by the previous Liberal government, and struggling to gain timely access to the resources she desperately needed. Stories like Parm's are all too common, as years of underfunding have created a health care system that is poorly equipped to meet the unique needs of young people who need help.
No young person should have to face mental health challenges alone, and our government is committed to making real, tangible progress to make sure young people can access the help they need. As a part of this commitment, this June we announced that Surrey will be the location of a new space where young people like Parm can go for help when they need it.
Surrey will be the site of a new Foundry Centre, a centre that is a one-stop-shop for youth between the ages of 12 and 24 to access multiple different mental and physical health services in one place.
A Foundry Centre will be an incredible resource for youth in Surrey. Foundry Centres focus on bringing together primary care, mental health services, substance use supports, youth and family peer support and other social services to provide care in a connected and individualized way for young people. Whether it's access to a trained counsellor, support accessing physician-prescribed medications, or resources that help establish stability in other areas of life, like a referral to access healthy food or affordable housing, a Foundry Centre is a singular location that offers services like these, and many others, to youth who need them.
Rather than asking youth who are seeking help to visit multiple places, multiple times for different services, a Foundry Centre for Surrey means youth in our community will be able access a variety of supports in the same place. This will save young people and families time and money by allowing them to access supports at one location, and it also saves young people from the burden of having to tell share their mental health struggles over and over again in their efforts to access various supports.
The COVID-19 pandemic is taking an increasing toll on the mental health of people of all ages. At the best of times, navigating mental health challenges can be incredibly difficult, and the stress and hardship caused by COVID-19 can make things even more challenging. As we continue to navigate the pandemic, Foundry Centres will offer virtual services to people who need them.
Our government is putting people at the centre of every decision we make, and when it comes to youth mental health this means developing a health care system with fewer barriers, lower costs, and less stigma.
There's more work to be done to build accessible, barrier-free mental health supports that work for our young people, but a new Foundry Centre for Surrey is an incredible step in the right direction.