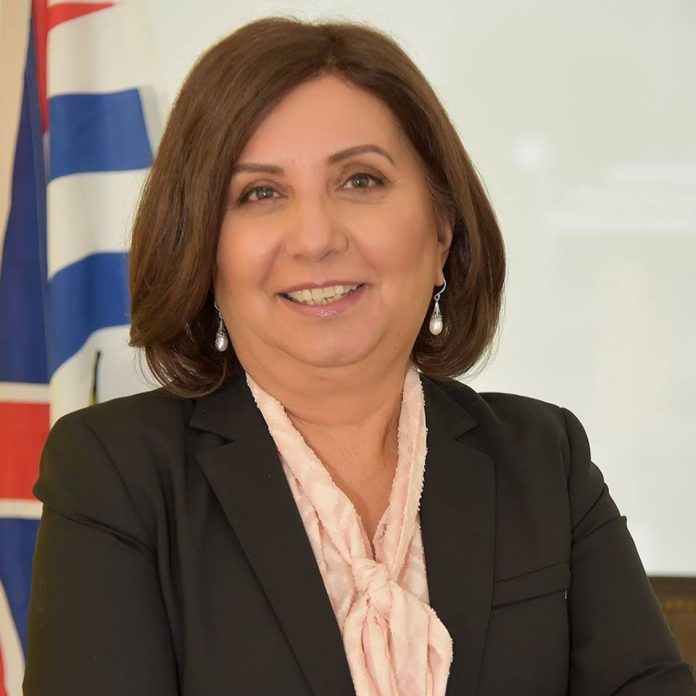 BY JINNY SIMS
MLA for Surrey-Panorama
AS the world faces the challenge of navigating the COVID-19 pandemic, parents in Surrey and across the province are facing an unprecedented challenge of their own – the challenge of helping their kids learn at home during a pandemic, in many cases while working from home themselves.
As a parent, grandparent, and former teacher myself, I know this task will not be an easy one. But in the weeks since the Province followed the advice of Provincial Health Officer Dr. Bonnie Henry to suspend in-class instruction, parents, teachers, support staff and administrators across the Surrey School District have come together, going above and beyond to help our kids learn from a distance.
All across Surrey, our community is stepping up to support our students. After the decision was made to suspend in-class learning, the Surrey Board of Education acted quickly to ensure its school-based meal program could continue operating, getting meals to over 2,100 vulnerable Surrey students who depend on them.
In my riding of Surrey-Panorama, teachers, education assistants and administrators at schools like Colebrook Elementary, École Woodward Hill Elementary, and Georges Vanier have gone above and beyond to develop daily activities and messages to help students keep learning and stay connected to their school community.
Teachers are working hard to support students, and Surrey students are leading efforts to support one another. A great example of this can be found at Semiahmoo Secondary School, where students Stuti Sharma and Esther Zhang created the Learning Bridge, a free online program where students can come together for tutoring, mentorship, and connection.
Our government is stepping up too, and we're working with the Surrey School District to develop an approach that works for students, parents, and teachers. In a province as diverse as ours, there won't be a one-size-fits-all approach to continued learning – flexibility is key as we all move forward together.
A key part of this is working with schools and families to address any barriers that make it difficult for students to learn from home. The Surrey School District is loaning out laptops and iPads to students who need them, and across the province more than 23,000 students in need have been loaned technology to help them learn from home.
There is also work underway to arrange low-cost internet plans and free wifi hotspots for families without access to the internet.
To make sure kids and families have the supports they need, we have launched Keep Learning BC, a place to find free, grade-specific learning resources and supports for parents to help kids adjust to new learning environments.
With the support of resources like Keep Learning BC, I hope parents feel empowered to get creative in their efforts to keep kids learning, both inside the virtual classroom and outside of it. Whether we're cooking with our kids, doing household chores, getting outside, or taking time to talk about emotional well-being, our daily lives are filled with ways to learn, and have fun, together.
This is a challenging time for everyone, but we all have the same goal. I have been so inspired by the leadership shown by Surrey's teachers, education assistants, administrators, parents and students in the past weeks. Thank you for your compassion, your adaptability, and your commitment to bringing out your best for our children. Everything you're doing is making a difference, and our students, families, and communities are so much stronger for it.