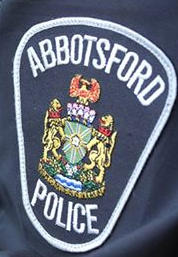 ON Monday, November 18, at approximately 10:41 p.m., Abbotsford Police patrol officers were called to the 33800-block of Mayfair Avenue for a report of two males pouring gasoline on a vehicle parked in a residential driveway. The suspects lit the vehicle on fire, however it was extinguished upon police arrival.
A red Nissan Sentra was seen fleeing the neighbourhood.
Shortly after this arson attempt, Abbotsford Police received a report of an explosion and vehicle on fire on King Road, near Bradner Road. Patrol officers located a stolen, burnt vehicle matching the description of the suspect vehicle from the Mayfair Avenue arson attempt.
Investigators are in the preliminary stages of the investigation; however, neither fire appears to have been a random event.
The Abbotsford Police are seeking witnesses to these incidents. Anyone with dashcam or CCTV footage of these events, or who was in the areas of Mayfair Avenue between 10 and 10:45 p.m. on November 18, or King Road near Bradner Road between 10:45 and 11:45 p.m. on the same day, is asked to call the Abbotsford Police Department at 604-859-5225 or text 222973 (abbypd). To report anonymously, call Crime Stoppers at 1-800-222-8477(TIPS) or report online at Solvecrime.ca.