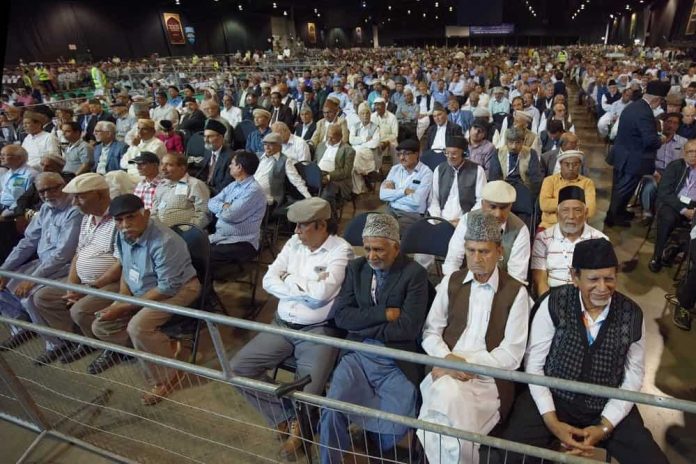 THE Ahmadiyya Muslim Jama'at Canada has successfully concluded its annual convention, called Jalsa Salana. More than 20,000 people from around the world attended the three-day event, which took place from July 6 to 8 at the International Centre in Mississauga, Ontario.
Proceedings of the complete convention were live streamed to audiences around the globe by Muslim Television Ahmadiyya Canada, a division of the world's largest global Muslim TV channel.
The highlight of the convention was the launch of a new campaign titled Pathway to Peace. The campaign provides comprehensive and practical solutions for the world to achieve peace based on the teachings of Islam, as presented by the World Head of the Ahmadiyya Muslim Jama'at, the Caliph, Hazrat Mirza Masroor Ahmad. Pathway to Peace features nine principles that participants can endorse and share to contribute toward the advancement of world peace.
Dozens of elected officials and prominent community leaders attended the Jalsa Salana and endorsed the Pathway to Peace campaign, including Canada's Minister of Immigration, Refugees and Citizenship, Ahmed Hussen, and federal NDP leader, Jagmeet Singh.
This year the Sir Muhammad Zafrulla Khan Award for Distinguished Public Service was awarded to Brad Wall, former Premier of Saskatchewan.
Lal Khan Malik,  President of the Ahmaddiya Muslim Community of Canada, thanked all the volunteers who organized the convention and commented that "the Ahmadiyya Muslim Jama'at will continue to uphold and maintain the Canadian values of peace, love, and harmony through conducting such gatherings like Jalsa Salana Canada."