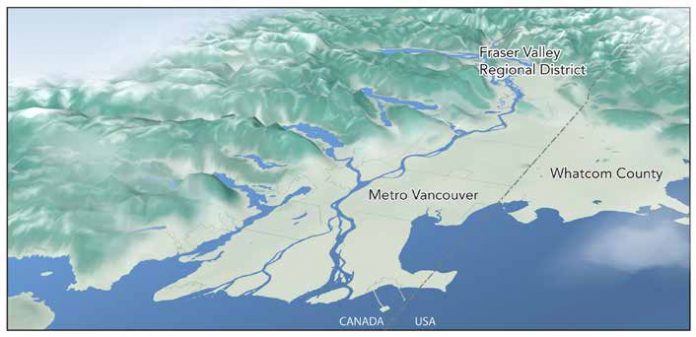 349 in Vancouver, 106 in Surrey, 64 on North Shore
THE first-ever Youth Homeless Count in Metro Vancouver found at least 681 people aged 13 to 24 were experiencing homelessness across the region – with most driven to the streets or couch surfing by family conflicts, drug addictions or mental illness.
The count, held April 4 to 12 this year, sought to more accurately quantify and understand youth homelessness across the region. Data was gathered in two ways: through detailed surveys conducted at youth centres, high schools and shelters; and through a brief client spreadsheet filled out by youth service providers.
"Young people have been under-represented in previous homeless counts, and this was an opportunity to test out a new, youth-specific methodology that would provide deeper insights into this most vulnerable demographic," said Lorraine Copas, Chair of the Metro Vancouver Homelessness Partnering Strategy Community Advisory Board. "This research gives us better insights into why kids become homeless, how homelessness affects them, and how service agencies can better assist them."
The 2018 Youth Homeless Count was the first of its kind, which means its results are not directly comparable to those of the region's previous triennial homeless counts, which involve hundreds of volunteers fanning out across the region to conduct surveys over 24 hours. Rather, the Youth Homeless Count establishes a baseline for youth homelessness in Metro Vancouver.
"Despite the alternate methodology and more detailed findings, these figures show there is likely still an undercount of the total number of youth experiencing homelessness," said Jennifer Hanrahan, Director of Operations and Residential Services at St. Leonard's Youth and Family Services. "The findings also show that LGBTQ2S youth are more likely to experience homelessness than their peers."
"The count shows that Indigenous people continue to be disproportionately affected by homelessness," said Joanne Mills, Executive Director of the Fraser Region Aboriginal Friendship Centre Association. "We're starting to get a clearer picture of the unique struggles facing young people. This is a step in the right direction to figuring out how we can tackle homelessness across the region."
Key Findings
Of the total 681 homeless youth, 349 were living in Vancouver, followed by 106 in Surrey and 64 on the North Shore. About 643 individuals were on their own, while 38 were accompanied by a parent or guardian.
Most respondents, 74 per cent, were couch surfing or staying in a shelter, transition home, detox centre or recovery house.
A high proportion – 42 per cent – of youth identified as Aboriginal or Indigenous. About 75 per cent of aboriginal respondents were more likely to become homeless under 19 years of age, compared with 67 per cent of non-Aboriginals.
In terms of gender and sexual orientation, 44 per cent were female and four per cent identified as another gender. Twenty-six per cent were lesbian, gay, transgender, queer or two-spirit — a higher proportion than the eight per cent identified in the 2017 Homeless Count in Metro Vancouver.
More than half the respondents indicated family conflict was a reason for becoming homeless, followed by 41 per cent who listed drugs or addiction and 33 per cent who cited challenges with mental health as a cause.
Half of those surveyed are currently, or had been previously, in foster care, with 11 per cent saying they became homeless after aging out of care. About 44 per cent of youth had been homeless for a year or more, and most (92 per cent) were not new to Canada.
27 per cent said they were still attending school, training or another educational program. A higher proportion of Aboriginal youth were attending school, with 30 per cent compared with 23 per cent for non-Aboriginals.
The full report may be viewed here. 
The Youth Homeless Count was carried out by the BC Non-Profit Housing Association on behalf of Metro Vancouver, the Community Entity under the Government of Canada's Homelessness Partnering Strategy. Youth who had previously experienced homelessness also participated at key points in the project, particularly in the development of the survey. A Community Advisory Board of representatives from local governments, health authorities, and organizations representing the diversity of homelessness demographics provided oversight on the count.