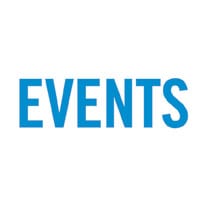 B.C. EVENTS
(These are FREE listings. Submit your event / announcement at EditorVoice@gmail.com)
Note: Please do not send posters and pdf's. Just type out the event details in a simple format in your emails or they may not be accepted.
Weekend Lane Closures on Alex Fraser Bridge
Drivers are advised that two lanes will be closed on the Alex Fraser Bridge during the June 7 weekend to complete joint repair work on the south approach. The closures are scheduled from 8 p.m. on Friday, June 7, to 4 a.m. on Monday, June 10. Two lanes will remain open in each direction. Travellers are asked to expect delays, watch for changing traffic patterns, and follow signs and traffic control personnel. For up-to-date traffic information, follow @DriveBC on Twitter or visit: www.DriveBC.ca (http://www.drivebc.ca/)
Italian Day on The Drive
Sunday, June 9: Join thousands of festivalgoers in celebrating community, Italian heritage and culture in Vancouver's Little Italy. Location: Commercial Drive (Venables St. to Grandview Cut). Time: 12-9 p.m. (opening ceremony at noon at 2nd Avenue). As the street will be closed to vehicle traffic between Venables Street and the Grandview Cut, it is recommended that visitors walk, cycle, or transit to get to event. Bicycle Valet will also be on site. Given the volume of attendees and summer heat, it is advised that attendees leave their dogs at home. For more information visit www.italianday.ca. Find us on Twitter and Facebook at @ItalianDay, and on Instagram at @italiandayonthedrive.
NDP MLAs: Eid Al-Fitr
South Fraser Government Caucus MLAs invite you to join them in celebrating Eid Al-Fitr on Monday, June 10, 5-7 p.m. at Punjab Banquet Hall, 215 – 8166 128th Street, Suirrey. Light refreshments will be served.
5X: A South Asian Millennial Festival
5X, a world-class festival celebrating South Asian youth culture, returns June 12-16. Last year, 5X rebranded after a hosting the 'City of Bhangra' festival since 2004. Five-day festival and includes a wide array of events. 5X will host more than 30 artists including local talents such as DJ Intense, Kirti Arneja, Anumation and some of the world's most famous South Asian artists such as Jaz Dhami, Mickey Singh and Raja Kumari.  * June 12: 5X Art Party: Showcasing local talent from Lower Mainlan*d including fashion designers and visual artists, this night will feature young South Asian artists impacting art and fashion fans around the world. * June 13: 5X Film Festival: Featuring five acclaimed short films from different regions from around the globe. Film-lovers and filmmakers alike will be inspired by this unique collection of stories spotlighting a myriad of South Asian Diasporic identities and experiences. * June 14: 5X Womxn's Showcase:Our effort to address male bias in the music industry, this is a night featuring local female musicians poets, and comedians. All genders and sexualities are welcome to attend. * June 15: 5X Block Party: Our flagship event and free party will take place again in Central Surrey. Featuring a mind-bending array of performers who expand the parameters of what it is to be South Asian. Some of the biggest headliners in the world meet the next generation of cutting-edge talent you'll be thrilled to experience. * June 16: 5X Creates: From the mysteries of building a social media following to pursuing your creative passions, learn from some of the most compelling South Asian creative professionals in the world in this afternoon of music-oriented workshops and panel discussions about the future of art, culture, and community-building.
Surrey Community Action Team
The Surrey CAT is holding a free special event titled "Let's Talk! Mental Health & Substance Use in Our Communities" on Thursday, June 13 at the Surrey Arts Centre, 13750 88th Avenue. The event will be delivered in Punjabi and English. Keynote speaker is Minister of Mental Health and Addictions Judy Darcy, as well as Vicky Waldron, executive director of the Construction Industry Rehabilitation Plan (CIRP) and local recovery specialist Gary Sandhu. After the intermission, there will be an interactive discussion between the audience and expert panel. Doors open at 5:30 p.m. and the event runs from 6:30 to 9 p.m. Tickets are available at https://www.eventbrite.ca/e/lets-talk-mental-health-substance-use-in-our-communities-tickets-61840045240.
Surrey Walk to End ALS
The Walk to End ALS is the largest volunteer-led fundraiser for ALS Societies across Canada. Family-friendly and fun, it unites Canadians in their desire to put an end to amyotrophic lateral sclerosis. This event shows support for the 3,000 Canadians and their families living with the disease; 400 of which are living in British Columbia. Among the 15 walks taking place across BC is the Surrey Walk. Date: Saturday, June 15. Location: Bear Creek Park. Registration: 11 a.m.| Walk start: 12:30 p.m.
(For more events, visit the "Events" section of our website at voiceonline.com)