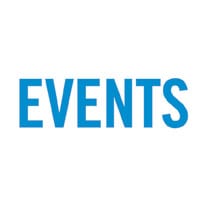 (These are FREE listings. Submit your event / announcement at EditorVoice@gmail.com)
Note: Please do not send posters and pdf's. Just type out the event details in a simple format in your emails or they may not be accepted.
Pakistan-Canada Association
Iftar at Vancouver Jamia Masjid – 655. West 8th Avenue, Vancouver. Iftar is served every night of Ramadan at Vancouver Jamia Masjid. If you would like to sponsor an Iftar, contact Haroon Khan at 604-720-8054. * Ramadan Spirit Campaign – Saturday, May 25: For close to a decade Pakistan-Canada Association has been providing meals to the homeless of the Downtown Eastside in Vancouver. This year's event is taking place on May 25 between Asr and Maghrib at the corner of Main and Hastings. We are always looking for volunteers to help serve meals and for kind donors to provide food for this event. If you would like to donate or volunteer, contact Haroon Khan at 604-720-8054.
Indian Summer's Annual Dinner
Indian Summer's annual Dinner by Starlight gala fundraiser: This year's guest of honour is renowned geostrategist and bestselling author Dr. Parag Khanna. The evening's theme will be "The Future is Asian," in honour of Dr. Khanna's just-released book of the same name. Date: Saturday, May 25. Location: Fairmont Waterfront Hotel, 999 Canada Place. Time: 7-11:30 p.m. Event website: www.indiansummerfest.ca, or specifically https://www.indiansummerfest.ca/event/dinner-by-starlight-the-future-is-asian/ The evening's meal is curated by celebrated chefs Vikram Vij and Karan Suri. Creating an exquisite, one-time only meal, reflecting the theme "The Future is Asian" – with Indian sushi, Thai-style Mulligatawny (it's like a soup), and rosewater macarons.
Richmond Centre for Disability
The Richmond Centre for Disability (RCD) is supporting the International Awareness Day for Invisible Illnesses in May 2019, by hosting a special event – Shining a Light Event on Saturday, May 25 to promote collaboration, connection, networking and knowledge exchange. There are different activities designed to have better understanding / expression / management / accommodation of people with invisible illnesses and disabilities. Zone 1: Welcome and Information. Zone 2: Discover and Demo – gadgets, options, choices, resources and more for physical, mental and psychological inspiration and stimulation. Zone 3: Mindful and Calm – self management through relaxation, meditation with sound, sight and words. Zone 4: Tech Tools – Use of technology for self-management and exploration. Zone 5: Chill and Chat – Discussion and sharing on two topics: isolation and uncertainty. The event is free to attend, just drop by anytime at your convenience and no need for registration. Address: Unit 842, 5300 No. 3 Road, Lansdowne Centre, Richmond.
Surrey Libraries
Active Mt. Meager Presentation on Saturday, May 25, 2-3:30 p.m. at Semiahmoo Branch, 1815 152nd Street, Surrey, in Meeting Room. Canada has active volcanos.  Mt. Meager is Canada's Mt. St. Helens, located 160 km NW of Vancouver.  It erupted 2,430 years ago and is currently emitting gas through its ice-capped summit. Join us for a presentation by SFU Professor Glyn William-Jones.  Suitable for ages 8 and older.  Children under 10 with caregiver. Phone: 604-592-6908. Drop in.
South Asian Seniors: Heart & Stroke Care Health Forum
Vedic Seniors Parivar Center of Vedic Hindu Cultural Society Surrey advises all senior members to attend a very important presentation at Heart & Stroke Care Health Forum organized by The South Asian Business Association in partnership with Royal Columbian Hospital Foundation on Sunday, May 26 at Taj Park Convention Center, 8580 132nd Street, Surrey, from 11 a.m. to 3 p.m. The presentation will deal with awareness, prevention, treatment and rehabilitation regarding heart and stroke care. There will be a question and answer session also after the presentation. All questions will be answered by health professionals. Healthy lunch will be served to all participants. Contact Surendra Handa, Coordinator, at 604-507-9945 for further information.
BC Bereavement Helpline
Event in support of National Victims & Survivors of Crime week (May 26 – June 1). "The Power of Collaboration – Helping Victims & Survivors of Crime" is supported by Moving Forward Family Services, Valley View Funeral Home, the Integrated Homicide Investigation Team (IHIT) and through funding from the Department of Justice. Date: Thursday, May 30. Time: 5-9 p.m. Location: Taj Park, 8580 132nd Street, Surrey. Dinner, educational presentations and information booths on the services, assistance and laws in place to help victims, survivors and their families will be provided. Up to 30-40 community organizations will be represented at this event. Presenters: Gary Thandi of the Moving Forward Family Services counseling organization – speaking on Trauma-Informed Care; Jasmine Bhambra – Jasmine lost her sister to homicide. She will talk about her grieving process, what she tried and what worked; Dr. Alana Abramson, Department. of Criminology, Kwantlen Polytechnic University, Board of Directors – BC Bereavement Helpline – speaking on Restorative Justice.
South Asian Family Association (SAFA)
SAFA presents Annual Mother & Daughter event on Thursday, May 30 at the Fraserview Banquet Hall, 8240 Fraser Street, Vancouver. Door opens at 6 p.m. Tickets are $30 per adult and $25 per child 5-18 years. Free for children under 5 years. This is ladies only event. Bring your mom or daughter and experience a night of food, dance and shopping. There will be prizes for the best mother & daughter dance, best song / poem and best traditionally dressed person. There will be a variety of vendors showcasing their products and services. Tickets are available by calling 778-688-3996 or 604-321-4366. In Vancouver, tickets can be purchased at the New Vision Hair Design at 6683 Fraser Street, Grace Beauty Salon at 6692 Main Street or Clique Boutique 1505 West 66th Avenue, Vancouver.
2nd Annual Women's Wellness Day
An Evening with Dr. Pushpa Chandra on Friday, May 31, 5-9 p.m., at Fry's Corner Beestro, 7480 176th Street (by Fraser Highway), Surrey. She has run over 500 marathons and ultra-marathons, and is one of only 18 women in the world who is a 'North Pole Grand Slammer'- one who has run marathons or longer races on all seven continents plus the North Pole. Check out full details and how you can reserve your seat at www.facebook.com/3EOrganization/ Cost: $20 per person (includes refreshments).
Caste in Canada
Saturday, June 1 at C.K. Choi Building, Room 120, 1855 West Mall, UBC-Vancouver. 6:15 p.m. – Reception / Dinner. 7 p.m. – Roundtable. Join a diverse group of speakers to consider caste discrimination and the forms it takes in Canada, including activist and community leader Jai Birdi of the Chetna Association of Canada, an anti-caste discrimination activist group; Sasha Sabherwal, Ph.D. candidate at Yale University, whose work centres on caste and gender dynamics in the Greater Vancouver South Asian community; Satwinder Bains, Director of the South Asian Studies Institute at the University of the Fraser Valley; Anita Lal, Community Relations Specialist at Windmill Microlending who is widely involved in community development and advocacy; and Inderdeep Dhaliwal, recent UBC graduate in International Relations. Moderated by Anne Murphy, Co-Director, Centre for India and South Asia Research.
Surrey Board of Trade Hosts NDP Leader Jagmeet Singh
The Surrey Board of Trade continues their Business Townhall Series for the 43rd Federal Election with leaders of the primary political parties. The third Town Hall takes place with the Jagmeet Singh, Leader of the New Democratic Party of Canada. Attendees will have a chance to ask questions directly to Jagmeet Singh. Date: Friday, June 7. Location: Sheraton Vancouver Guildford Hotel (15269 104th Avenue, Surrey). Time: Registration 10 a.m.. Program 10:30-11:30 a.m,. Admission is free. Registration required. To register, go to businessinsurrey.com  or email info@businessinsurrey.com.
World Sikh Organization of Canada
Annual Community Dinner on Friday, June 7. Doors open at 5 p.m. Tickets: $25 each; $250 for a table; free for students. www.wsobcdinner.eventbrite.com. At Dhaliwal Banquet Hall, #230 8166 128th Street, Surrey. Contact: Aman Singh Hundal at 778-363-1427 / team@worldsikh.org.
Italian Day on The Drive
Sunday, June 9: Join thousands of festivalgoers in celebrating community, Italian heritage and culture in Vancouver's Little Italy. Location: Commercial Drive (Venables St. to Grandview Cut). Time: 12-9 p.m. (opening ceremony at noon at 2nd Avenue). As the street will be closed to vehicle traffic between Venables Street and the Grandview Cut, it is recommended that visitors walk, cycle, or transit to get to event. Bicycle Valet will also be on site. Given the volume of attendees and summer heat, it is advised that attendees leave their dogs at home. For more information visit www.italianday.ca. Find us on Twitter and Facebook at @ItalianDay, and on Instagram at @italiandayonthedrive.
Surrey Walk to End ALS
The Walk to End ALS is the largest volunteer-led fundraiser for ALS Societies across Canada. Family-friendly and fun, it unites Canadians in their desire to put an end to amyotrophic lateral sclerosis. This event shows support for the 3,000 Canadians and their families living with the disease; 400 of which are living in British Columbia. Among the 15 walks taking place across BC is the Surrey Walk. Date: Saturday, June 15. Location: Bear Creek Park. Registration: 11 a.m.| Walk start: 12:30 p.m.
(For more events, visit the "Events" section of our website at voiceonline.com)