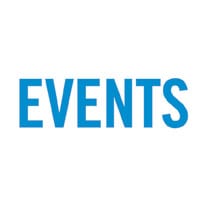 (These are FREE listings. Submit your event / announcement at EditorVoice@gmail.com)
Indo Caribbean Canadian Cultural Society: Diwali Celebration
The Indo Caribbean Canadian Cultural Society of BC is holding its Diwali Celebration on Saturday, October 20 at Khanna Banquet Hall, 11267 125A Street, Surrey. Adults: $20. Children 6-12: $10. Children 5 and under: Free.  Vegetarian dinner and entertainment included. For tickets: Sheila Omaid at 604-438-9158, Shama Ramnarine at 604-936-3194, Annette Bacchus at 604-529-9079, James Prasad at 604-644-3751, Hari Singh at 604-731-4354, Sherman Ramoutar at 604-522-2170, Ram Ramsaroop at 604-581-2590 and 604-722-5892.
Alberni Valley Friends of Khalsa Aid
Alberni Valley Friends of Khalsa Aid present Maggie Sutlej on Friday, October 26 at 6 p.m. Tigh-Na-Mara $80 dinner and Silent Auction. Fundraising gala in Parksville (Vancouver Island) in collaboration with Khalsa Aid Canada. Ahousaht Project in the name of reconciliation. Keynote address by Ravi Singh, founder of Khalsa Aid International. Ticket inquiries: kimrai@shaw.ca
Delta Libraries: Halloween
Enjoy some Green Screen Halloween at the Tsawwassen Library from Friday, October 26 to Wednesday, October 31.  Bring your little Halloweeners to the library for a picture of them in their scary, cute or monstrous costumes.  Using Green Screen technology, we can create a fun background and email them directly to your account. Have some family fun and make spooky creations at Halloween Crafts at the Tsawwassen Library on Friday, October 26 from 3 to 4 p.m. Do you like scary stories?  Are you brave?  Do you like s'mores?  If you've answered yes to these questions, come hear some Spooky Stories on Monday, October 29 from 3:30 to 4:30 p.m. at the Ladner Pioneer Library. It's a Virtual Reality Halloween at the Tsawwassen Library.  On Wednesday, October 31, from 1:30 to 4:30 p.m. step into an alternate reality with virtual technology.  Experience life on Mars or become a fruit Ninja.  There are many realities to choose from.  Registration is on October 31 at the library.  This technology is not suitable for kids under the age of 10.  Parents of children and teens up to age 18 must sign a permission form at the library.
Altruyouth Association & Song Creative Mentorship
Present a youth conference and networking event to connect with peers and professionals to share your dreams, unlock your passions and discover your pathways at on Sunday, October 28 at Surrey Arts Center, 9:30 a.m.-5 p.m. Non-profit event. Tickets online: $25. Speakers, performers, aspirers, role models, knowledge-sharers, exhibitors, door prizes, photo booth, catered lunch. Keynote: Ravi Singh, Khalsa Aid Founder. www.sparkwithin.org. Phone: 778-835-7898.
Central City: Halloween Fun Event
Families are invited to come to Surrey's Central City from 4 to 6 p.m. on Wednesday, October 31 for a spooktacular time at the centre's free Halloween Fun Event. Kids ages 12 and under, dressed in costume, can take part in centre-wide trick-or-treating at participating stores (while limited treats last).  Plus, families can enjoy Halloween craft activities, face-painting, balloon artists, entertainment, story-time (with Black Bond Books), and more (near Winners). For more information on this free event, visit www.centralcity.ca.
Halloween Fireworks Festival
Wednesday, October 31: Minoru Park, 7191 Granville Avenue, Richmond. Halloween Fireworks Festival Music, dancing demonstrations, children's activities, roving entertainment, fire juggling and a spectacular fireworks finale at 8:30 p.m. Additional parking available at Richmond Centre's south parkade beside City Hall. 6:45 p.m.: Danceability Studio, interactive dance demonstration. 7 p.m.: Children's Parade with assistance from Danceability and Dracula. 7:15 p.m. – Norden the Magician. 7:45 p.m. – Showstoppers. 8:10 p.m. – Fire Jugglers. Admission is free. More info: 604-244-1208 / parks@richmond.ca
Philippine Cultural Arts Society of BC
The Philippine Cultural Arts Society of BC announce their fundraising theatre production: Kalikasan – Elements of Nature on Saturday, November 3. This year they are hosting and participating in a collaborative performance with various cultural groups from the Lower Mainland. They would like to create a yearly theatre show with a cultural mosaic of performing arts. This year's production will feature a collaboration between teen and senior performers as well as cultural dance groups from the Lower Mainland. They will be in collaboration with Colours of Dance, Hanyang Arts and Culture, Shan – E – Punjab Arts Club and Tatsumi Japanese Dance Society. This year's theme will showcase the correlation of nature relative to the regions of Asia. Their theatre performance will be held at Gateway Theatre in Richmond. Doors open at 6:15 p.m., show starts at 7 p.m. and will run to approximately 9 p.m. Tickets are available by contacting philcasofbc@gmail.com as well as online at gatewaytheatre.com. Cultural groups involved: PhilCAS of BC: http://www.Philcas.ca/; Colours of Dance: http://www.coloursofdance.ca/; Hanyang Arts and Culture: https://www.hanyang.ca/; Shan – E – Punjab Arts Club: https://www.spacbc.com/; Tatsumi Japanese Dance Society: 604-274-5259. This event is for all ages.Disability access is available.
India Mahila Association
India Mahila Association's 45th Anniversary Celebration: Celebrating Women's Empowerment. Date: Friday, November 9. Location:  Fraserview Hall, 8240 Fraser Street, Vancouver, B.C.  604-322-6526. The evening includes entertainment, raffle draw, prizes, dinner and dance.  Cash bar. Doors open and appetizers at 6 p.m. Ticket: $25.00 or $30 at the door For tickets, call: IMA Line at 604-321-7225 or Cindy at 604-522-0201 or Pushpanjli at 604-263-8819.
Diabetes Canada
Diabetes Canada, in partnership with Cities Changing Diabetes, is hosting this event. Spotlight on type 2 diabetes and the South Asian community. Friday, November 9, 6:30 p.m. – reception; 7 p.m. – program begins; 10 p.m.: event close. The Royal King Palace & Convention Centre, 8158 128th Street, Surrey. Tickets are $50 each and can be purchased online at www.diabetes.ca/sabanquet or by contacting Kirstie McRae at Kirstie.McRae@diabetes.ca
Diabetes Canada will host a healthy banquet at the Royal King Palace & Convention Centre in Surrey.  Guests will enjoy a unique educational and culinary experience as dietician's work alongside the chef to put a healthy spin on a traditional South Asian banquet, while learning how small changes can have a positive impact on your health. The evening will be a mix of education, entertainment and a chance for people to make valuable community connections, while enjoying a delicious banquet that has been adapted to create healthier versions of traditional recipes. Guests will also hear from doctors in the field and those living with type 2 diabetes. Together with the Royal King Palace & Convention Centre and registered dietitians, a traditional banquet will be adapted with healthier ingredients, presenting guests with more nutritious options. Guests will be enjoying a traditional banquet with guided narration by registered dietitians about what to look for in healthy dishes and preparation methods.
Diwali: South Fraser Government Caucus MLAs
South Fraser Government Caucus MLAs invite you to join them in celebrating Diwali on Thursday, November 15, 6-8 p.m., at Bollywood Banquet Hall, #201 8166 128th Street, Surrey. Light refreshments will be served. Contact Surrey-Green Timbers MLA Rachna Singh's constituency office for more information: Rachna.Singh.MLA@leg.bc.ca / 604-501-8325.
Ghirra Family: 12th Annual Toy Drive
Benevolent Brotherhood Society is helping Ghirra Family, the Cooperators Insurance agencies and Vancity Credit union to organize a toy drive in memory of Victor Ghirra. Over 25,000 toys collected and distributed to more than two dozen charities. Bring new and unwrapped toys to Riverside Banquet Hall, 14500 River Road, Richmond, all the Cooperators Insurance agencies in the Lower Mainland, and all participating Vancity Credit Union locations in the Lower Mainland. For more info, contact Bobby Ghira at 604-244-7755 (bobby@riversidehalls.com) or Harvey Kooner at 604-671-4180 (harveykooner1@gmail.com). Richmond Grand Toy Count at Riverside Banquet Hall on Saturday December 15, 12-3 p.m. Join the family event, bring toys and get a picture taken with Santa.
(For more events, visit the "Events" section of our website at voiceonline.com)