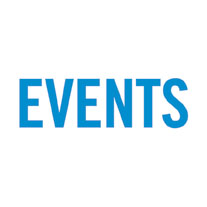 (These are FREE listings. Submit your event / announcement at [email protected] in typed format as early in the week as possible. No posters please.)
Spooktacular Newton
On Saturday, October 26, 12-4 p.m. on 137th Street between 72nd Avenue and 74th Avenue. Free for all ages. Rain or shine event. Street closure will be in effect from 6 a.m. to 6 p.m.
Complete with trick-or-treating, mini golf, kid fun zone, face painting, food and a haunted train, Spooktacular Newton has something for everyone. Special dance performances by the Surrey Dance Company. And don't forget to grab your free pumpkin, by donation, on your way out; all proceeds going to the Surrey Food Bank. Be sure to come in your costume.
NDP MLAs' Diwali Celebration
South of the Fraser Government MLA's celebrating Diwali on Saturday, October 26, 1-3 p.m., at Taj Park Convention Centre, 8580 132nd Street, Surrey. Light Refreshments will be provided.
Muriel Arnason Library: Diwali Celebration
Saturday, October 26, from 1 to 3 p.m., Muriel Arnason Library and the Township of Langley are celebrating their 16th annual Diwali (Festival of Lights). Everyone is invited to experience diversity of culture through crafts, face painting, henna, Indian music and dance, displays, and refreshments. The library is located at 20338 65th Avenue. Phone: 604-532-3590.
South Asian Adults, Families & Seniors: Grand Diwali Mela
Vedic Seniors Parivar Center of Vedic Hindu Cultural Society Surrey invites South Asian adults, families and seniors to join us at the Grand Diwali Mela (Festival of Lights) organized by the management team of Lakshmi Narayan Temple, 8321 140th Street, Surrey, on Sunday, October 27, starting at 1 p.m. There will be musical entertainment, Rangoli competition, mehndi stall, face-painting, Dandia, rides for kids, a variety of food stalls, and fireworks at 7 p.m. Seniors team of volunteers will be there to welcome all the devotees. Contact Surendra Handa, coordinator, at 604-507-9945 for further information.
VanDusen Garden / Stanley Park

Embrace the Halloween spirit at VanDusen Glow in the Garden, an enchanted stroll through the lit-up display gardens. Glow in the Garden takes place every evening from now to October 27 with three one-hour time slots (5 p.m., 6:30 p.m. and 8 p.m. This year, a new light show with a wildlife and nature theme has been added to the unique displays and magical moments suitable for visitors of all ages. It is recommended visitors buy tickets in advance at vandusenglow.ca. Online admission prices are $9.50 for children ages 3-12, $11.50 for seniors, youth and VBGA members, and $13.50 for adults. Children two and under are free. Ticket price includes access to the Halloween walk in the garden, participation in crafts, and a scavenger hunt with a small prize for kids if the hunt is completed. * Vancouver Park Board also hosts the Stanley Park Ghost Train is in full swing with a spooky new theme, Alice in Nightmareland. Visitors to the train will discover things aren't what they seem as a teenaged Alice falls down the rabbit hole again. Follow Alice and the Not-So-White Rabbit through an endless series of stone doors and enter into a gothic nightmare world of creatures, crypts, and catacombs. The Ghost Train runs until October 31. Details and tickets at ghosttrain.ca.
Halloween Train Rides
Until October 31. At 120 North Willingdon, Burnaby. Open from 5-9 p.m.rain or shine. Over 2 km of track.
Surrey RCMP Public Safety Fair
Saturday, November 2. From 10 a.m.-2 p.m. at École Salish Secondary School, 7272 184th Street, Surrey. Admission is free and registration is not required.
2019 Dhahan Prize Awards Ceremony
Saturday, November 2 at 6 p.m. at The Robert H. Lee Alumni Centre, University of British Columbia. Join in celebrating excellence in Punjabi literature. Ceremony begins at 7 p.m. followed by a catered reception. Tickets can be purchased at:
The keynote speaker will be Balli Kaur Jaswal, author of four novels, including Singapore Literature Prize finalist Sugarbread, and the bestselling Erotic Stories for Punjabi Widows, which was a selection of Reese Witherspoon's book club. Her debut novel Inheritance won the Sydney Morning Herald's Best Young Australian Novelist award. She teaches creative writing at Yale NUS College. Her latest novel The Unlikely Adventures of the Shergill Sisters was released internationally earlier this year.
Lohana Cultural Association of BC
Jalaram Jayanti celebrations with bhajans and kirtans on Saturday, November 2, 6 p.m., at Shiv Mandir, 5600 Dorset Street, Burnaby. Priti Bhojan after Arti. * Jalaram Jayanti Celebrations with Bhajans and Kirtans on Sunday, November 3 at 10:30 a.m. at Laxminarayan Temple, 8321 140th Street, Surrey. Priti Bhojan after Arti. For further information, contact Vasantbhai Lakhani at 604-987-1925.
Film: Izzatnagri Ki Asabhya Betiyaan
Izzatnagri Ki Asabhya Betiyaan (The Immoral Daughters in the Land of Honour): Film's director Nakul Sawhney will be present at the screening and post-screening discussion on Sunday, November 3, 1:15-4:30 p.m., at City Centre Library, 10350 University Drive, Room # 120, Surrey. The film traces the resistance of young women against honour killings and diktats of clan councils called Khap Panchayats in North India. The film explores caste, class and gender intersectionality in contemporary India. In addition to the film, Nakul Sawhney will also talk about ChalChitra Abhiyaan, a film and media collective based out of Western Uttar Pradesh. It aims to offer an alternative narrative to the most vulnerable sections of society. For more information, contact Sukhwant Hundal at 604-644-2470 or Hardev Singh at 778- 688-3545. With thanks to the Centre for India and South Asia Research, Dept of Asian Studies, Faculty of Arts, UBC, Dr. Hari Sharma Foundation and South Asian Network for Secularism and Democracy who made Nakul Sawhney's Canada visit possible.
Repair Cafés
Repair Cafes are community gatherings where fixer volunteers help visitors repair their broken household items – electronics, small appliances, textile, jewelry, woodwork, bikes, anything that is broken. Open to the public free of charge, the program aims to reduce waste, reverse the throw-away culture, share repair knowledge and bring the community closer. The Vancouver chapter was launched this past summer and have seen large demand at each of its monthly event. Saturday, November 9, 10 a.m.-1 p.m., at Killarney Community Centre. www.metrovanrepaircafes.ca
PICS Society: Zeenat Aman at Golden Glam-ma Pageant 2019
Famous Bollywood actress Zeenat Aman has agreed to be a part of PICS Society's first Beauty Pageant for Grandmothers: "Golden Glam-ma Pageant 2019" as a judge. The Golden Glam-Ma Pageant is a platform to empower seniors by showcasing their talent and giving them an opportunity to have their voices heard in the community. This fundraiser is on November 16 at 5 p.m. at Taj Park Convention Center in Surrey. The fundraiser will consist of a fashion show, prizes, silent auction, face painters, photo booth, henna artists, dinner, dancing and the inaugural Golden Glam-ma Pageant. Buy your tickets today by calling 604-596-7722. Learn more: https://pics.bc.ca/events/golden-glam-ma-pageant-2019/
Surrey Tree Lighting Festival: Civic Plaza
The City of Surrey will host the ninth annual Surrey Tree Lighting Festival and Holiday Market at Surrey Civic Plaza on Saturday, November 23 from 12 to 8 p.m. Residents and visitors are invited to watch the 60-foot tall Christmas Tree decorated with giant holiday ornaments, lights and a star tree-topper light up at 6:30 p.m. to mark the start of the holiday season. This year's free event will feature new lights and interactive displays on the festival grounds including an illuminated Light Tunnel, Enchanted Forest, North Pole Stage and Candy Cane Dance Tent. Other highlights include the popular Holiday Market and Village, featuring local vendors, crafters, free photos with Santa, and many more festive activities. The Holiday Fun Zone on University Drive will feature a variety of food trucks and sports activities, including road hockey, inflatables and amusement rides. Over 30 local performers, choirs and children's acts will offer free live performances across seven stages throughout the day. Award-winning Canadian pop singer Begonia will headline the Main Stage after the inaugural tree lighting at 6:30 p.m. Additional performers include Fleetwood Mac tribute band Dreams, local alternative rock band, Hotel Mira and indie pop group Leisure Club. Holiday choirs will perform on the Tree Riser Stage, Snowflake Stage and in the City Centre Library. The Surrey Food Bank, Surrey Christmas Bureau, Sophie's Place and the Surrey Fire Fighters' Charitable Society will be on site collecting donations. For more information visit www.surrey.ca/treelighting
(For more events, visit the "Events" section of our website at voiceonline.com)