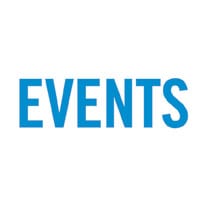 (These are FREE listings. Submit your event / announcement at EditorVoice@gmail.com by Wednesday evening.)
Surrey Fusion Festival
City to host 12th annual Surrey Fusion Festival in Holland Park this weekend. This free community festival – presented by Coast Capital Savings – will feature non-stop entertainment on seven stages, including headlining performances by 2Baba, Sharry Mann, K'NAAN and Busty and the Bass. When: Saturday, July 20 to Sunday, July 21. Time: 11 a.m. to 10 p.m. Location: Holland Park, Surrey. Across from King George SkyTrain Station.
Schedule:
* Saturday, July 20
4 p.m. – Welcome Ceremony & Parade of Cultures (Concord Pacific World Music Stage)
7 p.m. – Charlie PS: Play Surrey Contest Winner (Tim Hortons Maple Leaf Stage)
7:30 p.m. – K'NAAN (Concord Pacific World Music Stage)
9 p.m. – 2Baba (Concord Pacific World Music Stage)
* Sunday, July 21
5:30 p.m. – Sharry Mann (Concord Pacific World Music Stage)
8 p.m. – Alex Cuba (Concord Pacific World Music Stage)
9 p.m. – Busty and the Bass (Concord Pacific World Music Stage)
Named Best Festival at the 2019 Special Events Magazine Gala Awards, Surrey Fusion Festival is a free community event celebrating food, music and culture from around the world. This year's event will welcome 53 pavilions and over 200 performers across seven stages, an Indigenous Village, a kid's zone, sports zone, vendors, inflatables and a new Celebrate Africa zone. For more information, including the full festival schedule, visit www.surreyfusionfestival.ca
Guru Nanak Free Kitchen: Bear Creek Park Picnic
GNFK welcomes all to Picnic in the Park on Saturday, July 20, 10 a.m. to 2 p.m. in Bear Creek Park, 13750 88th Avenue (enter from 140th Street side), Surrey. Yoga, fun and games, BBQ, etc. For more details, call Term at 604-366-2230 or Dilpreet at 778-773-9945.
Open Mic Night Event: WSOxYVR
PREM presents WSOxYVR. Join them for an evening of exploring and sharing stories of resilience and the human spirit with artists, poets and more from across British Columbia. This event is in partnership with PREM, Muskaan, and SAMHAA in support for the WSO's Sikh Family Helpline. For further inquiries, or if you are interested in presenting, email jaskaransandhu@worldsikh.org. On Saturday, July 20, 5-7 p.m. Location: Verandah – Cafe by the Beach, 15782 Marine Drive, #3B, White Rock.
2019 Boundary Bay Airshow: Free Admission
The City of Delta and Alpha Aviation are sponsoring the Boundary Bay Airshow on Saturday, July 20. From children's activities and food options, to the non-stop excitement in the skies. For the first time ever, this year's Airshow will showcase the Canadian Forces Snowbirds and the Canadian CF-18 Hornet Demonstration Team. The Airshow will also feature record-breaking aerobatics champion pilot Rob Holland, and many other fabulous performers. In addition to these performers, this year's airshow will include: * a family zone (face painting, mini golf, wiggle carts, crafts); a car show in the Heritage Hangar; food vendors and food trucks; VIP Tent and VIP Chalets; an autograph tent and aircraft exhibitors and static displays. Gates open at 11 a.m. and the show begins at noon. Boundary Bay Airport is located at 7800 Alpha Way, Delta. On-site $10 parking pass. Free off-site parking with a free shuttle service is also available at Paterson Park, located at 5800 Clarence Taylor Crescent in west Ladner; and Wellbrook Winery, located at 4626 88th Street, in east Ladner. Free parking for people with disabilities will be available both on and off-site with Delta's seniors buses available to provide accessible service from off-site locations. Unattended free bike parking will be available both on and off-site. Cyclists are asked to travel along Ladner Trunk Road and southbound on 72 Street to Churchill Street. Closures: 72nd Street from the dike will be closed from 11 a.m. to 5 p.m. on Friday, July 19 and Saturday, July 20. Cyclists will be unable to access the Airshow via 72nd Street from the dike during these times. Bring your folding chair, sunglasses, sunscreen, and hat. Remember, Boundary Bay Airport is located next to the ocean and can be windy throughout the day. A windbreaker can be a great addition to your backpack. Family pets are not permitted to attend, but service dogs are welcome. There is no smoking at the Airshow and balloons are not permitted.
South Asian Seniors: Bingo
Vedic Seniors Parivar Centre of Vedic Hindu Cultural Society Surrey invites South Asian adults / senior members and non-members as well to come and play bingo for the sake of entertainment and make some new friends on Sunday, July 21, 2-3:30 p.m., at Shanti Niketan Hall, 8321 140th Street, Surrey. Bring only two dollars to play two games. If you do not know how to play bingo, members will explain the game to you. Tea and light snacks will be served. Contact Surendra Handa, Coordinator, at 604-507-9945 for further information.
Shri Guru Ravidass Sabha: Guru Nanak Dev Ji's Birth Anniversary
As a part of the year-long celebrations of the 550th birth anniversary of Guru Nanak Dev Ji, Shri Guru Ravidass Sabha (Vancouver) will be observing this auspicious occasion on Saturday, July 27 at its place of worship, Guru Ravidass Community Center, 7271 Gilley Avenue, Burnaby, at 10:30 a.m. All members of the congregation and the general public are invited to participate in the special occasion. High Commissioner of India, Vikas Swarup will also be participating in the celebrations. The special program will include reciting of the Holy Shabads, Kirtan, greetings from dignitaries, and serving of Langar (communal meal). On Sunday, July 28, the Sabha plans to host its 37th anniversary and honor the contributions made by its founding members and good wishers. Everyone is also invited to the celebrations on Sunday. For more information, contact Bill Basra at 604-725-4048.
Honda Celebration of Light
Presented by Z-95.3, the internationally renowned Canadian world-music group Delhi 2 Dublin will be performing on the stage on the Bathhouse Roof at English Bay on Saturday, July 27. Multi Grammy award winning artist Speech, founder of the legendary hip-hop group Arrested Development will be performing on Saturday, August 3. These two exceptional acts join a lineup of world-class artists like Vidya Vox (Saturday, July 27), Scott Helman (Wednesday, July 31), and Canadian hip-hop legend Kardinal Offishall (Saturday, August 3). For a complete schedule of events visit: https://hondacelebrationoflight.com/ The Park Stage at Second Beach, B.C.'s largest beachside festival, will feature more than a dozen diverse and talented musical acts. Performances by artists like Virginia to Vegas, The Funk Hunters, and The Boom Booms, will headline a day full of live music leading up to the fireworks on July 27, July 31, and August 3. To round it all off, two new artists, Biawanna and Adrian Chalifour, will performon the Park Stage at Second Beach during the fireworks festival. The Park Stage at Second Beach is a free, family-friendly festival site featuring live music, food trucks, sponsor activations, and a site-wide liquor license. Back by popular demand, the Pete McLeod Airshow Presented by Red Bull returns with his jaw-dropping airshow every night at 7:45 p.m. over the shores of English Bay. Rain or shine, the fireworks will begin at 10 p.m. from the barges located in English Bay. Music simulcast can be heard on Z-95.3, the Breeze 104.3 FM and through the festival's mobile app, which event organizers encourage attendees to download in advance from the iTunes and Android App Stores. Given the large volume of festival guests and limited parking in the area, Honda Celebration of Light is encouraging attendees to walk, cycle or transit to get to the event. Note that extensive road closures are in effect from 6 p.m. in Kits Point and 7 p.m. in the West End. For a full schedule, event details and tickets visit www.hondacelebrationoflight.com
MLA Rachna Singh's Annual Summer BBQ
Surrey-Green Timbers MLA Rachna Singh's Annual Summer BBQ on Sunday, July 28, 12-2 p.m., at Bear Creek Pavilion, 13750 88th Avenue. Free food, kids' activities. Contact her office at 604-501-8325. Rachna.Singh.MLA@leg.bc.ca
Bangladesh Summer Festival
GVBCA is organizing a new event, Bangladesh Summer Festival, on Sunday, July 28, from 1-8 p.m. at Fraser River Park, 8705 Angus Drive, Vancouver. It is going to be an action-packed day with fun and entertainment.
South Asian Family Association: India Live Block Party
The South Asian Family Association will be holding their annual India Live Block Party – a celebration of art, culture and history in downtown Vancouver on Saturday, August 10 on Granville Street. It starts at 12 p.m. and wraps up at 8 p.m. This event is free for the public and utilizes music, song, dance and visual arts to highlight Vancouver's intercultural community. There is also a vibrant vendor marketplace that features cultural wares, clothing, gifts and snacks. Family fun for everyone. This year they will be showcasing cultures from all around the world. Stop by and try some delicious food from around the Indian subcontinent and stay for the Bhangra dance party to end the evening. Performances: Fateh is their headliner this year. Fateh Singh better known by his stage name Fateh Doe or mononym Fateh is a Toronto-based Canadian rapper and songwriter of Indian descent. His music career began in 2012 when he was discovered by Dr Zeus. Other various local performances include classical dance, bhangra, gidha, Bollywood dancing, instrumental music such as the sitar. Activities include turban-tying by the Sikh Riders of Canada, Gathka by Nanak Sikh Academy, cricket for children by the cricket club, roti-making competition, sari-tying all by SAFA members, yoga workshop, bhangra dance, dhol (Indian drum) workshops will be taking place several times during the day. They will also presenting three scholarships to grade 12 graduating students – excellence in academia, excellence in community service / fine arts and excellence in athletics. Each scholarship is $1,000. The opening will be conducted by a First Nations person.
Bollywood Under The Stars
The South Asian Family Association presents Bollywood Under the Stars – a free movie from Bollywood in the park this summer. This year's movie is Gully Boy with Ranveer Singh and Alia Bhatt. There will be a variety of vendors on site including food/snacks, so bring your families, lawn chairs and blankets. The movie will be shown with English subtitles on Sunday, August 16, 6-10 p.m., at Newton Athletic Park in Surrey.
11th Annual Garlic Festival
Location: The Sharing Farm at 2771 Westminster Highway, Richmond. August 18, 10 a.m.-3 p.m. This fun community event is filled with fresh local garlicky delights, a farmers market, live birds of prey demonstrations, a kids zone with nature activities, live music, farm tours & garlic ice cream. This event is by donation-all proceeds from the festival go to supporting The Sharing
Farm. More information at https://richmondgarlicfest.com or https://www.facebook.com/events/430472520888563/
(For more events, visit the "Events" section of our website at voiceonline.com)