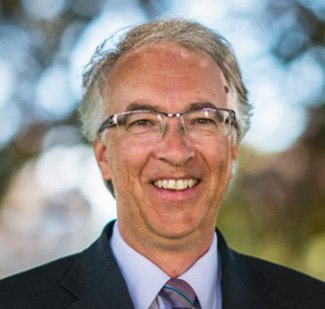 MEMBERS of the B.C. Liberal Rural Caucus are calling on Premier John Horgan and the NDP to take immediate action to stem job losses in the forestry sector, which is in crisis.
In recent weeks, BC Liberal MLAs have been visiting communities devastated by mill closures and curtailments, including Quesnel, Chetwynd, Mackenzie, Fort St. John, 100 Mile House, Williams Lake, Ashcroft, Merritt, Clearwater, Prince George, Valemount, McBride, Vavenby, Canoe, Revelstoke and Cache Creek.
"The NDP are basically missing in action on the forestry file at a time when hundreds of people are out of work as a direct result of mill closures while thousands of more jobs are indirectly threatened in supporting industries," said Forests, Lands and Natural Resource Operations Critic and Nechako Lakes MLA John Rustad on Monday. "There is crisis in the forest industry that is having ripple effects throughout the entire provincial economy and we have a government that is basically sitting on its hands and doing nothing."
"In the absence of any provincial action by John Horgan and the NDP, the B.C. Liberal Rural Caucus has come up with an immediate plan of action based on what we have heard from communities directly affected by the crisis in the forest industry," said Rural Caucus Chair and Cariboo-Chilcotin MLA Donna Barnett. "If we don't get any immediate cooperation from the provincial government, our caucus is prepared to appeal directly to the federal government."
In June, Finance Minister Carole James signaled that there was no new provincial money available to assist the forest industry. Hundreds of forest contractors are ineligible for Employment Insurance benefits.
Building on the five-point plan sent to Horgan on June 13, the B.C. Liberal Rural Caucus has proposed five immediate actions that can be taken after hearing directly from impacted employees and communities:
1. The provincial government needs to take a leadership role and match employment opportunities between displaced workers and employers. The transition teams must be focused on supporting mill workers, contractors and small businesses, all of which have been heavily impacted by mill closures and curtailments.
2. Workers in affected regions have been suffering through multiple mill closures, forest fires and flooding.  Adequate social services, including mental health services, need to be prioritized in these communities to address the cumulative impacts on workers and their communities.
3. The provincial government must ask the federal government to establish programs such as retirement bridging for eligible workers and work-sharing.
4. Forest fire fuel mitigation can employ workers immediately. The provincial government must make money available to local governments specifically for displaced forestry workers to remove fuel to reduce the risk of wildfires in communities.
5. There needs to be a government-wide response to the crisis in the forestry sector. So far the Premier and the Minister has been missing in action and there needs to be a specific Cabinet Working Group to address the crisis.