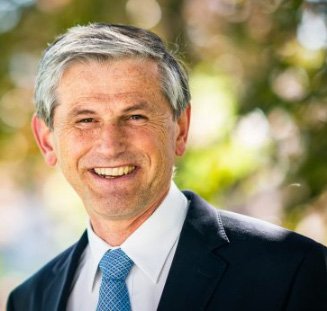 B.C. Liberal Leader Andrew Wilkinson and Mike Bernier, MLA for Peace River South, say Thursday's announcement to halt resource development in northern B.C. confirms Premier John Horgan and Minister of Forests, Lands and Natural Resource Operations, and Rural Development, Doug Donaldson, have botched the consultation process on the file and continue to ignore the challenges facing British Columbians outside the Lower Mainland.
The NDP's failure to establish a workable caribou recovery plan will have a devastating impact on rural B.C. which is already struggling in the midst of a forestry crisis, they added.
"For the past year, BC Liberal MLAs have been raising concerns directly with John Horgan – concerns he keeps ignoring," said Wilkinson. "Today, Horgan admitted his government has failed the people of the South Peace and all British Columbians impacted by this. Every resource-based community reliant on investment will suffer – and that responsibility falls squarely on John Horgan."
After the former BC Liberal government spent years making progress addressing threats to the northern mountain caribou herd, Horgan and the NDP have made a complete mess of this issue by shutting down further resource development without any real consultation.
"While I acknowledge the work by former BC Liberal Blair Lekstrom to try and get John Horgan and his inept minister back on track, it's frankly outrageous to hear the Premier suggest he is only now learning about the challenges of this issue. BC Liberal MLAs, who actually live in rural B.C., have been sounding the alarm bells for over a year," said Bernier. "A two-year moratorium on new resource development in B.C. communities that rely on it to support their families is a direct threat to the people of the region and the province."
Since day one, the BC Liberals have been calling for a proper socio-economic impact assessment of the partnerships agreements – which don't work for rural British Columbia.
"John Horgan could have avoided all of this had he simply engaged rural B.C. in a meaningful way," added Bernier. "Instead we heard nothing and they did nothing while the problem only got worse. We all share the concern for the caribou herd, but the NDP have dropped the ball and are making things even worse by sending a chill across the province as the potential for more moratoriums on resource development looms."